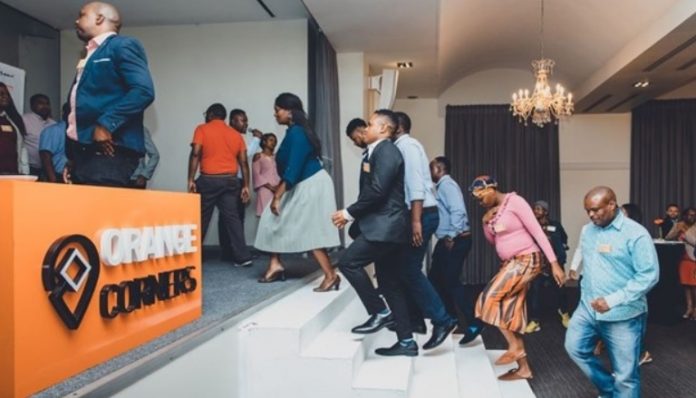 Orange Corners is an initiative of the Kingdom of the Netherlands in collaboration with MDF West Africa, the Ghana Innovation Hub and our private sector partners Fidelity Bank, Emergent Payments, Friesland Campina, Vivo Energy Ghana, Meridian Port Services (MPS), PricewaterhouseCoopers (PwC) and Allianz.
The Orange Corners Ghana programme is a 6-month acceleration programme with 10 workshop days, several (online) masterclasses and individual coaching sessions. At the same time, Orange Corners Ghana serves as a bridge between these innovative entrepreneurs and the private sector and access to finance through our Orange Corners Innovation Fund. This offers a great benefit to all partners involved.
The programme aims to further develop and strengthen the entrepreneurship ecosystem in Ghana. This is achieved by enabling youth to formalise their existing companies and by providing entrepreneurs with the necessary opportunities, skills and access to markets and capital.
25 companies will be invited to participate in a two-day-long selection bootcamp in which a jury decides who are best placed to join the acceleration programme.
Selection will be done according to the performance during the bootcamp and review of your documents. After the bootcamp, 15-20 companies will be visited at their company location for due diligence, out of which 15 will be selected to participate in the six month programme.
Application closes on August 29,2021
Get more details and apply HERE