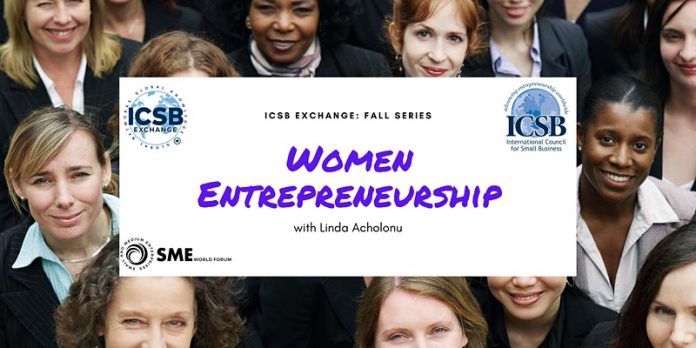 The program will serve as both a webinar series to guide woman entrepreneurs and a program to ensure that entrepreneurs who identify as women feel the proper support to attend and present at the 2021 ICSB (International Council for Small Business) World Congress in Paris. The program is organized by the International Council for Small Business.
Women entrepreneurs face unparalleled feats as they work in mostly men-dominated spaces. ICSB is excited to launch this program as it seeks to serve the intersections of oppression and struggle that many entrepreneurs face.
This program will match new entrepreneurs with mentors to engage with one-on-one mentorship. A program completely designed, created, and implemented by women for women, the webinars will be accompanied by a week-long program tied to ICSB's 2021 World Congress.
A discussion will be led by Dr. Ayman El Tarabishy, with Alena Hammond.
Ms. Hammond currently holds the position of SVP, Head of Global Clinical Development Operations at Covance and is responsible for the operational delivery of for full service outsourced clinical trials, Phase IB through IV. This portfolio is comprised of greater than 500 active clinical trials across top 40 Pharma and emerging Biotechs in a broad variety of therapeutic areas. In this role, she leads a global team of over 1,000 people.
Dr. El Tarabishy is the President & CEO of the International Council for Small Business (ICSB), the oldest and largest non-profit organization across the globe devoted to advancing small business research and practices. ICSB is a coalition of more than a dozen national organizations across the globe and represented in over seventy countries.
The International Council for Small Business (ICSB) is a non-profit organization devoted to continuing management education for entrepreneurs and small business.
Register for the event HERE