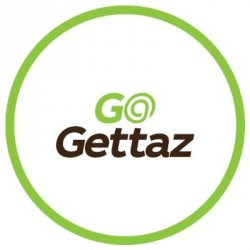 Two agribusinesses working towards food systems transformation in Africa win grand prizes in the third annual GoGettaz Agripreneur Prize Competition
Fourteen inspiring, young entrepreneurs from across Africa, pitched their innovative agribusinesses to influential judges and delegates at the pitch finale of the Generation Africa GoGettaz Agripreneur Prize  competition held at the 2021 AGRF Virtual Summit and broadcast online to an audience of millions on other platforms.
Generation Africa co-founders Svein Tore Holsether, CEO and President of Yara International, and Strive Masiyiwa, Founder and Executive Chairman of Econet, later announced the two winners of the US$50,000 grand prizes while AGRA President Agnes Kalibata announced the winners of four Impact Awards to receive $2,500 each.
Taking top honours in the female agripreneur category was Tracy Kimathi, founder of Tree_Sea.mals in Kenya who developed and introduced Baridi : innovative solar-powered cold rooms and IoT remote access, with vision to reduce post-slaughter loss throughout East Africa's livestock value chain.
In the male category, Nshimiyimana Alexandre, co-founder of Sanit Wing Ltd in Rwanda, came first for his community-focussed, socially conscious avocado processing and manufacturing company which markets oils, cosmetics and soaps.
"I was so moved to see the passion and wide range of exciting agribusinesses these young entrepreneurs have launched in recent years, generating income for themselves and their nations, and also really positive social and environmental impacts through their climate-friendly innovations," commented Svein Tore Holsether.
"While most businesses everywhere have been forced to pivot to survive during the worst of the COVID pandemic, this year's Top-14 finalist entrepreneurs focused on ways to innovate, grow their businesses and continue to serve their communities," said Masiyiwa who also serves as an AU Special Envoy for COVID response. "With their innovative solutions, business models and agri-technologies across the whole value chain, we call these young entrepreneurs and innovators our 'Generation Africa GoGettaz' – the future of food on our continent. We congratulate all 14 finalists and all who took part," he said.
Beyond the two grand prizes, the GoGettaz Agripreneur Prize Competition values and awards contestants through four Impact Social and Environmental Awards, each with a cash prize of US$2,500. The recipients of the Impact Awards for 2021 are: Fily Keita, co-founder and CEO of Agrowomen in Mali; Diana Orembe, co-founder and CEO of NovFeed in Tanzania; Gabriel Eze, co-founder and COO of Rural Farmers Hub in Nigeria; and Costantine Edward, founder of AgriLife in Tanzania.
From its launch in 2019, the GoGettaz Agripreneur Prize Competition has quickly become one of the most anticipated events for youth-led agribusinesses across the continent. During the application window from mid-April to mid-June 2021, the third annual GoGettaz Agripreneur Prize Competition drew applications from 40 African countries and 3,298 eager agripreneurs began the application journey.
The high standard of applications made it impossible to choose a Top 12, as was originally intended so the early round judges opted instead to send 14 change making agripreneurs to face the GoGettaz judges in the final pitching contest, broadcast at the AGRF summit as well as other online platforms.
Among the finalists, "All of the ventures, either focused on or benefited Africa's smallholder farmers in one way or another," said Svein Tore Holsether.
"Without a doubt, young entrepreneurs will be at the forefront of the transformation that we need. GoGettaz is much more than just a pitch competition. For me, it is fast becoming a tradition that celebrates the brilliance, the resilience, the audacity, of Africa's young agrifood entrepreneurs," exclaimed Ada Osakwe, founder and managing partner of Agrolay Ventures, founder and managing director of Nuli Juices, and Generation Africa Ambassador.