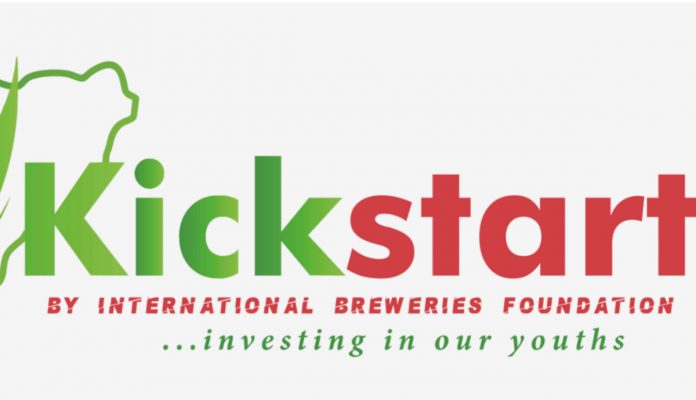 50 young entrepreneurs across Nigeria have received grants totaling N60 million at the 6th edition of Kickstart Initiative Awards, the corporate social investment scheme initiated by the International Breweries Foundation, the CSR arm of International Breweries Plc, a proud part of the world's largest brewers – AB InBev. Training, mentoring and benefits worth another N40 million were also given to other teeming youths.
In his welcome address, Managing Director, International Breweries, Hugo Rocha said, "For us, the Kickstart initiative is an avenue to bridge the unemployment gap by giving life to the dreams and aspirations of millions of bright and enterprising young people across Nigeria".
Continuing, Rocha said, "in the past six years, our Foundation has awarded close to N400 million in grants to about 800 beneficiaries and trained close to 1,200 youths on entrepreneurship skills."
An elated Olatubosun Abiodun, a circular packaging entrepreneur who received the grand award of N3million said: "I will use the grant and training to improve my business, hire more staff and contribute to achieving a cleaner environment. I cannot appreciate the Kickstart initiative and International Breweries Plc enough for this gesture."
Principal Consultant, AD Consulting and Keynote Speaker at the event, Mrs. Olajumoke Adenowo noted that the best time to explore entrepreneurship is when one is young as it affords individuals the opportunity to channel all their creativity and energy into building something remarkable, without the distractions that come with age.
Lagos State Commissioner for Wealth Creation and Employment, Honorable Yetunde Arobieke lauded Kickstart's commitment to empowering tomorrow's business leaders.
On her part, Wife of the Executive Governor of Ogun State, Her Excellency, Mrs Bamidele Abiodun, expressed delight at the model and impact of the Kickstart programme.