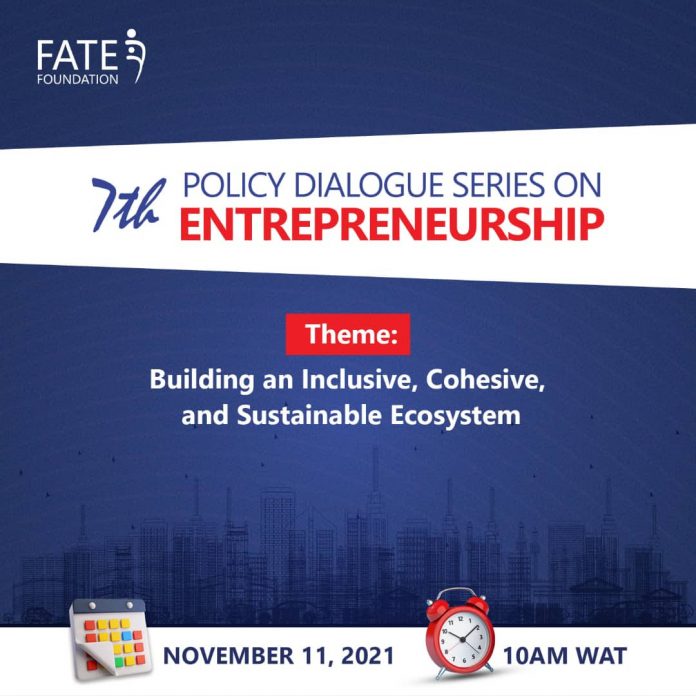 FATE Foundation has announced that its the 7th Annual Policy Dialogue Series on Entrepreneurship with the theme, "Building an Inclusive, Cohesive and Sustainable Ecosystem" will  hold on Thursday, November 11, 2021 by 10am WAT.
Please click here to register to attend.
This annual event brings together ecosystem players and thought leaders to discuss pertinent entrepreneurship issues and develop key agreements to influence policy design, review and implementation. This year, the highlight of the event will be the launch of the FATE Foundation State of Entrepreneurship report.
Please click here to join the waitlist to receive the report ahead of the Policy Dialogue.