Nigeria's leading customer-centric telecommunications company, 9mobile, recently received a special recognition and supporter of advertising award at the 50th-anniversary ceremony of the Association of Advertising Agencies of Nigeria (AAAN) in Abuja. This award demonstrates 9mobile's strong belief in the power of advertising to bring out the brand's essence and build a truly Nigerian company.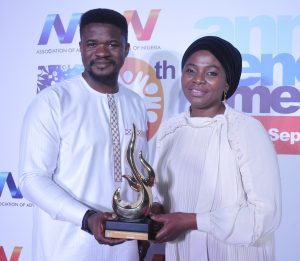 Receiving the award, the Director of Marketing Communication at 9mobile, Saidat Lawal-Mohammed, appreciated the organizers for the recognition and stated that it would challenge the company to do even better in championing the cause of creativity in the country.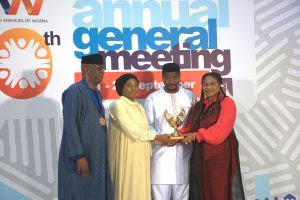 "We commend AAAN for their achievements in the last 50 years to the development of creative practices in advertising and every other form of engagement between brands and consumers. The discussions at this event focused on what needs to be done moving forward, not just for Nigeria but for all of Africa, and we are confident that in another 50 years, we will be talking about it being accomplished. Lawal-Mohammed added,".
The theme for the anniversary was "50 Years Young, Ready For More." President of the Association of Advertising Agencies of Nigeria, Steve Babaeko, stated that "9mobile has remained committed in its support of the advertising practice in Nigeria, and we are most optimistic as an association that we can continue to count on the brand as a source of growth and inspiration."