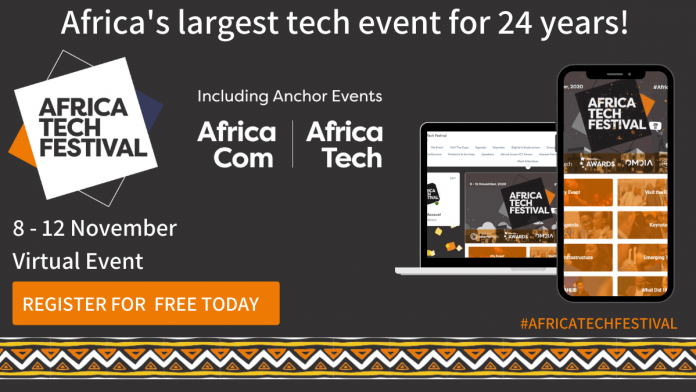 Africa's most influential tech event returns as an online experience for 2021.
Taking place virtually on 8-12 November, Africa Tech Festival brings together thousands of senior change makers from over 120 countries to learn, network and help build a better, more inclusive digital world.
With all eyes on African tech, there has never been a better time to be part of the conversation.
As the largest and most influential tech and telecoms event on the continent, Africa Tech Festival is supported by the biggest brands in tech and telecoms – meaning that when you join the event, you know you're networking with the best.
Along with its two anchor events, AfricaCom and AfricaTech, Africa Tech Festival is the largest and most influential tech event in Africa boasting more than 400 visionary speakers and over 16 premium conference tracks – each with razor-sharp focus, exploring the hottest connectivity and enterprise tech trends.
Get more details about the event and register HERE