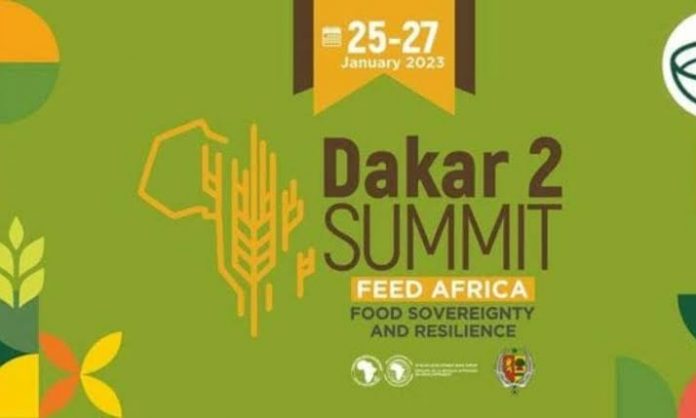 African leaders along with development partners are set to meet in Senegal to unveil strategies for unlocking Africa's food-production potential.
Senegal's President Macky Sall, the African Union's Chairperson, will host the three-day Dakar II Food Summit beginning on Wednesday 25th, with the African Development Bank Group as a co-host.
A press statement by APO Group on behalf of African Development Bank Group (AfDB) said that the summit is a follow-up to the inaugural meeting in 2015, when the Feed Africa Strategy for Agricultural Transformation (2016–2025) in Africa was suggested.
The Summit's agenda, Feed Africa: Food Sovereignty and Resilience, focuses on improving Africa's food nutrition and security, harnessing the continent's vast agricultural resources, increasing international trade, expanding market share, and increasing production and processing value addition.

The African Development Bank Group President Dr. Akinwumi A. Adesina stated that the Dakar II Summit will rally government commitment, development partner and private sector investment, define much needed policies, and strategically drive activities to deliver at scale, adding that the gathering will be a watershed moment for the continent's food sovereignty and resilience.
Heads of state and government will meet during the summit to create revolutionary, nation-specific food and agriculture delivery compacts. During sessions and throughout the summit, the corporate sector and development partners will also play major roles. African nations are also expected to make concrete political commitments to put in place measures intended to end the continent's extreme poverty, hunger and malnutrition.
The event will outline initiatives that are already helping Africa achieve food security and resilience. This includes the Technologies for African Agricultural Transformation (TAAT) platform of the African Development Bank, which is supplying 11 million African farmers in 21 countries with heat-tolerant wheat, drought-tolerant maize, and high-yield rice seeds.
According to Dr. Martin Fregene, the Director for Agriculture and Agro-Industry at the African Development Bank, TAAT will enhance food output by 100 million metric tonnes, which would be sufficient to feed 200 million people.
He added that expanding agricultural technology programs like TAAT does more than just raising agricultural output; they also increase wealth, create jobs, and ease regional and international trade in the African markets.