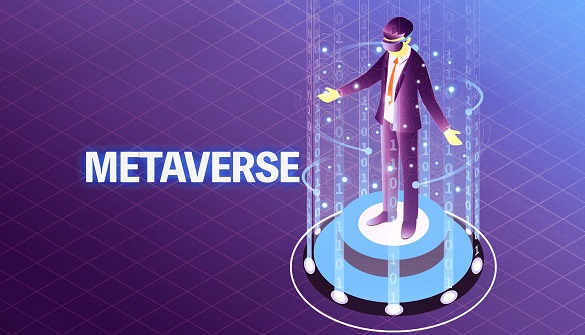 The metaverse is more than a business potential. It will rewrite our history as a race but I fear it may never crack the balkanization of the internet. It will accelerate the widening digital divide and set up the human race for another clash of civilizations- what culture should lead or dominate will reverberate in this new world of the internet and virtual assets. Societal polarization may remain brutally the same across views, directions, and leadership of this moment and the future.  
But it makes commercial sense for African telecoms and startups to explore the possibilities inherent in building platforms created on blending the digital world with real-life environments. For African telcos, this is a potential $712 billion market by 2030 as we introduce such state-of-the-art 5G applications. The joy is everything is still at its nascent stage, we can begin to build cutting-edge metaverse applications.  
It will open up new revenue streams for the African technology ecosystem but we essentially must improve on our infrastructure (both soft and hard) as the metaverse relies on speed connectivity, data storage, and reliable connection. This will demand that the African government work through promoting public-private partnerships to advance the technology. The metaverse is famous coinage in sci-fi novels and movies. Its growth and influence have been accelerated by the COVID19 pandemic and stunning advancements in exponential technologies. 
Leslie Shannon, Nokia's Head of Trend Scouting, referred to the importance of the metaverse, or spatial internet, as the zenith of everything that augmented reality (AR) and virtual reality (VR) is creating today. "It's the idea of taking information about things, locations, or historical events and actually locating that information out there in the world where it's most relevant.  
The role of gaming
A Strong gaming industry is a key foundation for the flourishing of the metaverse. Here South Korea highly reckoned gaming industry and its popular culture content as placed it as one of the strategic leaders in the metaverse world. South Korea boasts of the world's fourth-largest gaming market, which is expected to surpass 18 trillion won ($16.6 billion) and help it preserve its gaming industry as the largest cultural export. 
Globally, the gaming industry is transforming. We are seeing the use of virtual engagement through massively multiplayer online role-playing games. There is the opportunity for African gaming firms small as they in comparison to the gaming giants, can use African game characters and intellectual properties. We can develop virtual reality platforms by riding on the global success of our sports, musical, and entertainment idols. These contents/platforms will help us tell the African story and develop commercially attractive IPs for the consumer brands and the world.
Metaverse is beyond gaming. It is a virtual city where brands and people are comingling. It is a platform for social gatherings as well as shopping. So, famous brands such as Nike, Gucci, and Ralph Lauren are opening virtual shops and selling their digital products. Also, the rise of patronization continues with these brands enabling their users to design their own items and monetize them. Metaverse is a transformative mix of games and massive digital commerce.
African telcos must start building their own metaverse platform targeting African digital natives and emboldening this platform to help African businesses host conferences, orientations, training, and town hall meetings. We can give our tourism industry a metaverse lift by driving its global attraction through virtualization and gamification, helping us reach a hitherto unreachable global audience and commercial patronage.
We will need a roadmap
We must accelerate the digital transformation of African society. We need African business and government to shape the metaverse. We must accelerate our local infrastructure development so it can support technological innovations like those in the metaverse. And public-private partnerships should play a role. 
African government science ministries should forge a "metaverse association" with commercial entities as well as the government to enable the evolution of virtual and augmented reality platforms that reflect our cultural heritage, history, and transformations. It must back this with funding and strong partnerships with global technology houses. Yet we may be lucky to have the metaverse still at its nascent development stage but we may not be lucky if we don't shape its evolution in the years ahead. 
So, luck may elude us if we don't start investing heavily in fast and reliable internet, and the related infrastructure to drive this. This is the fulcrum upon which the metaverse platforms can be accessed from anywhere. It, therefore, means that Africa must build digitally connected societies across its communities. Incessant power and internet outages and even the lack of it thereof in many places could truncate the laudable benefits of an Africa-shaped metaverse.
African telcos must brace up their infrastructure for high internet traffic. There is an urgent need for the development of proper infrastructure to support the evolution of the metaverse. It goes without saying that 5G testing and rollout should move beyond major cities but extend into rural areas. As we move into uncharted quarters, regulation must evolve rapidly to meet the need for data protection, privacy, and the transformative impact of the metaverse.
Finally, with the arrival of the COVID19 pandemic and its virulent mutations that bedevil us daily, the African government must understand that the metaverse will have a transformative impact on our society and its future. The massive investments being poured into the metaverse could see African society playing catch up with dire consequences for all. African government must build the needed infrastructure, understand the technology and shape the direction which could redefine industries and societies. As the world moves into the metaverse, it offers Africa amazing opportunities to tap into her ingenuities with PPPs and collaborations, thereby setting the stage for a Pan-African metaverse age. 
Written by Caesar Keluro, Co-Founder/CEO, Nanocentric Technologies Limited. He leads 'Make In West Africa', a regional Think-tank. He tweets at  https://twitter.com/KCaesar, https://www.linkedin.com/in/caesarkeluro/