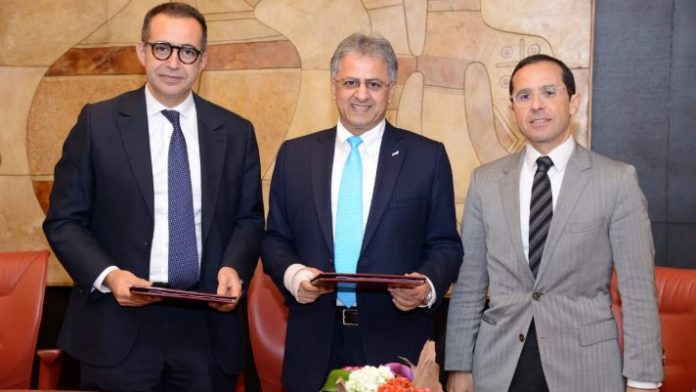 Morocco's apex banking group, Attijariwafa Bank has announced the signing of its partnership agreement with Nigeria's Union Bank aiming to strengthen their market footprint in Africa.
According to a statement obtained, the agreement of the Memorandum of Understanding (MoU) took place on Friday at a ceremony in Casablanca.
Through the MoU, the two banks look to develop "joint business opportunities" for their customer base in Africa. In addition, the two banks said in a statement that they aim to "support trade finance" and create joint operations between Nigeria and other countries where Attijariwafa Bank operates.
Commenting on the news, Union Bank's CEO Mudassir Amray said that the MoU "reflects the growth prospects we see for Union Bank as an institution as well as the value-enhancing opportunities we see for our Nigerian customers around Africa and beyond."
"Through this partnership with Attijariwafa Bank, we can provide support to our corporate customers seeking international growth and vice versa," he added, explaining that his bank intends to "accelerate cross-border transactions that will pave the way for long-term success leveraging Attijariwafa bank's robust banking network in Africa."
The MoU aligns with Attijariwafa Bank's strategy to expand in Africa through a series of acquisition operations and partnerships. Similar to other big Moroccan banks, Attijariwafa Bank has boosted its presence on the continent over the past two decades.
Attijariwafa Bank currently operates close to 6,000 branches across 26 countries in Africa, Europe, the UK, the Middle East, and Asia.