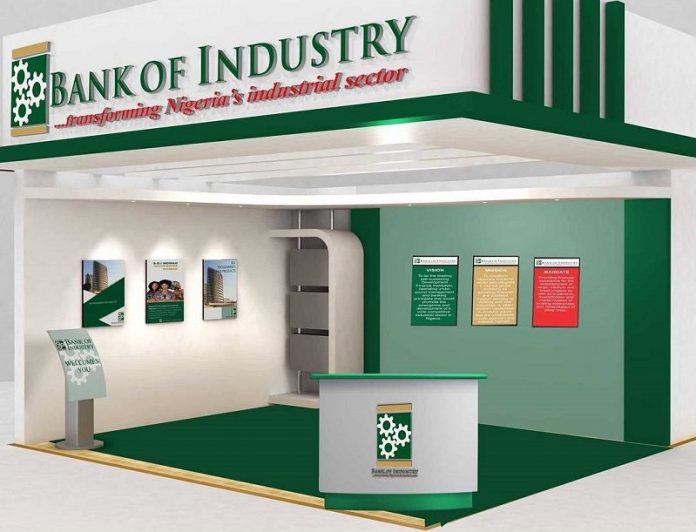 The Bank of Industry (BoI) has called upon manufacturers to seize the array of available financing options to enhance their competitiveness within the framework of the African Continental Free Trade Area (AfCFTA). This clarion call took center stage at the 52nd Annual General Meeting (AGM) of the Manufacturers Association of Nigeria (MAN) Apapa Branch, Lagos, held on Tuesday. The event was aptly themed "Financing Nigeria's Manufacturing Sector for Economic Growth."
Mr. Olukayode Pitan, the Managing Director of BoI, underscored the paramount significance of seamless access to finance for sustaining the manufacturing sector, particularly in light of its pivotal role in Nigeria's economic diversification efforts. Represented by Mr. Isa Omagu, General Manager for Large Enterprises at BoI, Mr. Pitan affirmed the bank's commitment to supporting manufacturers through tailored financing solutions that fuel sustainable business growth.
Mr. Pitan elucidated a host of lingering challenges that hamper the manufacturing sector's productivity. These challenges include limited access to finance, infrastructural inadequacies, elevated energy costs, and high lending rates. He emphasized the need for manufacturers to optimize their access to finance by enhancing their operational efficiency, embracing digital solutions for process improvement, and shunning fraudulent business practices.
In the context of the AfCFTA landscape, Mr. Pitan pinpointed Development Financial Institutions (DFIs) as potent partners for manufacturers seeking to secure suitable financing options. He highlighted BoI and the African Export-Import Bank (Afreximbank) as pivotal players in providing such financing avenues. Notably, BoI has crafted financial products offering equipment financing and working capital solutions for Micro, Small, and Medium Enterprises (MSMEs) at an interest rate of less than 10% per annum.
Mrs. Ososanya, the Permanent Secretary of the Lagos State Ministry of Commerce, Industry, and Cooperatives, representing Governor Babajide Sanwo-Olu, reinforced the imperative for manufacturers to explore diverse financing avenues to fortify competitiveness and harness the full potential of AfCFTA. She highlighted various grants available to manufacturers, including export program grants, market exploitation grants, and business attraction grants, as vital tools for bolstering competitiveness.
In his address, Otunba Francis Meshioye, President of MAN, contextualized the relevance of the meeting's theme in the current economic landscape. He pointed out that recent governmental policies, such as naira floatation, fuel subsidy removal, and interest rate hikes, have magnified the importance of optimizing financing strategies. Otunba Meshioye affirmed MAN's commitment to prioritizing sector-related issues and advocating for a conducive investment environment.
As Nigeria strides into the era of AfCFTA, the call to arms resonates strongly within the manufacturing sector. With the Bank of Industry leading the charge in supporting manufacturers through accessible financing options, the sector's potential to drive industrialization and economic growth stands amplified. The manufacturers' response to these opportunities and challenges will inevitably shape Nigeria's trajectory in the AfCFTA arena and propel the nation toward a more robust and diversified economy.