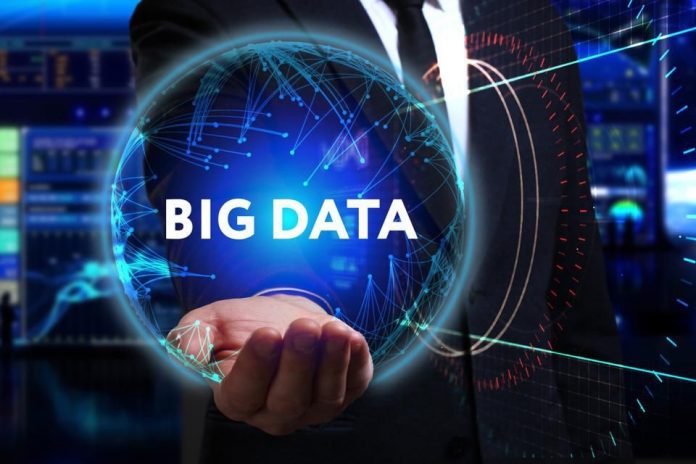 With Big Data, the way government makes policies have changed forever. While the pace of digital transformation has spiraled globally, African government and her public agencies have struggled to catch up with it. Although, less burdened by legacy systems, our continent renowned for its 'mobile first' feat, have seen its public sector lagged behind or struggling to adopt technology. Yet, we are awash with data but stuck in a knee-jerk approach to policy making or in some cases a lack of science-based approach, making it difficult for us to make significant progress.
A broken agro-industrialization policy
Over the years, Africa has promoted the industrialization of agriculture because of its potential to employ millions of her youth. It has formed a core part of her policy thrust. The breakthroughs we have seen in the past decade in exponential technologies like artificial intelligences, drone technologies would mean few hands will be needed in our farms thereby shattering government hopes of arresting, fleeing double digits youth unemployment. The arrival of automation and satellite technologies would enable distribution of seedlings, fertilizers and also fighting pests in such an efficient manner than any labour-intensive scheme could achieve.
In our fast-paced, complex and digitized society, our public administrations need to create policies that address problems efficiently and effectively and also for them to remain relevant. Data-driven policy making is a form of policy making that uses ICT technologies to leverage the benefits of new data sources like Big and Open Data to design better policies. While some African government have stumbled at employing evidence-based policy making; data-driven policy making has open up new possibilities to create better policies through the use of several data sources, with the addition of involving its citizens and other stakeholders throughout the different phases in the policy cycle.
A Mobile Big Data Analytics Program
This week, Mr. Bern Ewah, a lead member on the National Technical Working Group on Mobile Big Data Analytics Program and also a deputy director at National Information Technology Development Agency, shared amazing opportunities held up in Mobile Big Data. This clearly reflects the finest thrust by government to push Nigeria into Big Data-defined policy-making, by enabling the use of telcos data for innovation and supporting critical government-citizen ventures. An overdue paradigm that is key to transforming Nigeria.
He described Mobile Big Data is a type of Big Data that is most revealing of human activity within a geographical space. Compared to other sources of Big Data such as social media and other internet-based activities, it is a more reliable source of official statistics due to its widespread distribution. It represents a huge potential for national, social and economic development dues to its capacity to produce new insights that results in better decision making across many sectors and essential services.
Potential use cases for Nigeria Mobile Big Data abound.
With Mobile Big Data, we can manage disease control, tackle epidemic outbreaks, enable security intelligence, employ intelligent traffic management, and drive audacious energy utilization plans among others. This will enable Nigeria's evolution into a digital economy with possibilities for churning out hundreds of new data science ventures and thousands of new data science related jobs.
Our pain point
We have millions of documents which exist only in an analogue format, in paper files and 'packets' in different government agencies and departments. They may seem organized but it can take more time to trace than our policy makers have (and can even be more inaccessible for staff working remotely). More so, we have millions of digital files which are practically impossible to discover, lost in a disarray of unsorted folders and email inboxes across government, often in formats and file systems that are not easily searchable. Without a store of cooperative knowledge, it becomes difficult for our civil servants to know what their precursors looked at or did, resulting in less informed ventures/projects, unnecessary policy reinvention and the recapping of past work.
Yet, big data also brings up the perennial challenge and urgency for integration and interoperability of public agencies' databases. It demands that all government agencies should build their own data analytics platform (or even share) and make it interoperable. Knowing that government holds massive amount of data behooves government to strive for data protection, policy innovation and integration in order for us to make policies work for all. Inevitably, we must encourage inter-agency collaboration and coordination, supported by technology tools like Slack, Zoom etc. We need to deify Big Data and generally technology backed by a well-developed data interoperability framework among government agencies, and between government and its commercial partners.
Making progress on these issues
The time for Big Data-enabled policy making has arrived and governments should be prepared to face new challenges, but also promising prospects. One way of helping government make significant progress on these issues is by building and promoting digital platforms for inter-agency collaboration. Also, we must be cognizant of the fact that knowledge seat in the head of people. We must develop the requisite tools and infrastructure for policy makers to find colleagues with relevant expertise across departments and sectors combined it a continuous approach to improving document management.
Therefore, making documents and datasets easy to find, with the contact details of their authors and owners, rather than the files themselves should be the fulcrum of decision-making. Making sure that files include these details would be crucial in churning out relevant policies. While government agencies must use technology to enhance internal processes and capabilities to improve policy making, it must also exploit the knowledge and capabilities of individuals and organizations outside government, or appropriately take account of the representativeness of people's lives.
In all, the promises of new technologies and open data for better decisions in government are quite exciting. In order to fully take advantage of this, we must also train our human resources as available data is collected, datasets are built up, and sophisticated technologies are integrated with one another. Government oversight of new approaches should be robust to avoid substantial failures, increase its understanding of public opinion on when and where algorithms and other data-driven approaches are seen as suitable to inform decisions about their use with built-in mechanisms for redress available for people who consider a decision as unjust.
Caesar Keluro works for Nanocentric Technologies. He is also the Founder of 'Make In West Africa', a Thinktank.