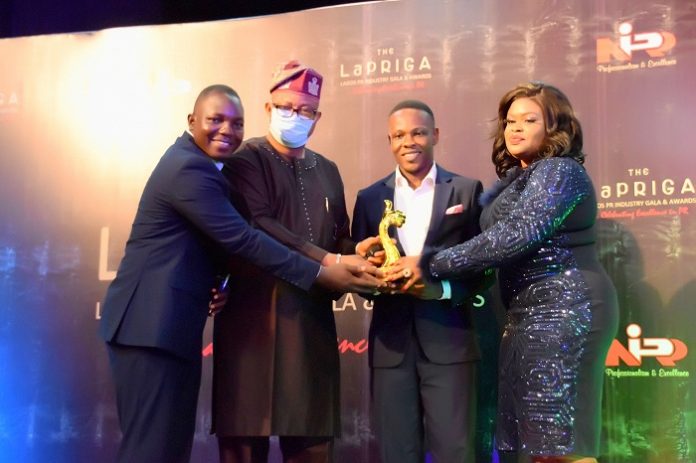 Barely days after it emerged Best Company in Sustainability Reporting at the SERAS Awards, leading brand, marketing and Sustainability publication, Brand Communicator has been crowned the LaPRIGA PR Magazine of the Year Award for the fourth consecutive time by the flagship Nigerian Institute of Public Relations, Lagos State chapter.
The award was presented to Brand Communicator at the 2020 edition of the  institute's prestigious annual Lagos Public Relations Industry Gala and Awards (LaPRIGA), held Saturday, December 19, 2020 at the MUSON Centre, Victoria Island, Lagos.
According to the flagship NIPR chapter, the award is the highest recognition of excellence in journalism. "We acknowledge your publication's commitment to upholding the highest professional standard in publishing and journalism that informs entertains and educates engaging minds, building relationships, transforming marketing decisions and impacting the future."
In his reaction, the Publisher of the magazine, Joshua Ajayi expressed his gratitude to Lagos NIPR for the award, stressing that the medium is further motivated to continue adding its quota to the development of the Public Relations industry in Nigeria.
He adds: "At Brand Communicator, we are passionate and dedicated to what we do. This award proves that we are in the right direction. This will spur us to do more."
Inaugurated in 2017, the LaPRIGA award is the premier showcase that recognizes excellence in public relations practice in the Nigerian communications industry, celebrating practitioners and corporate winning projects via awards dinner to boost professionalism and more investment in the practice.