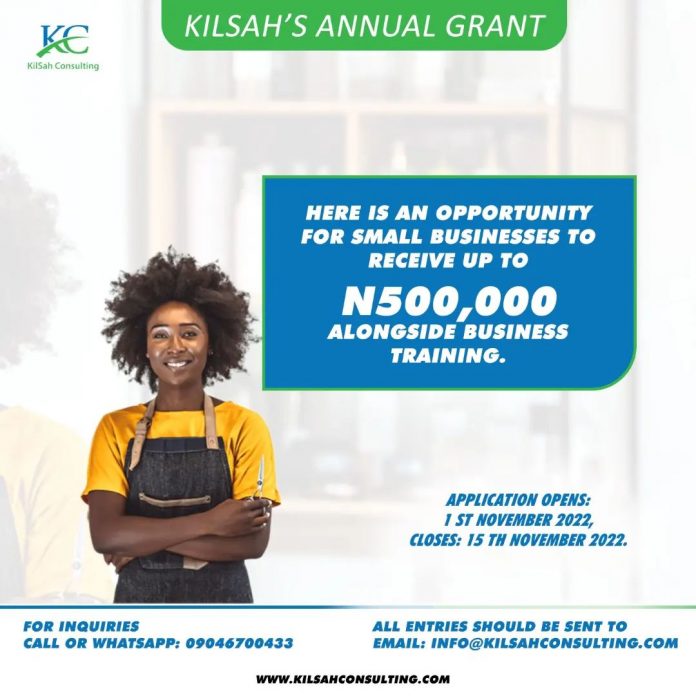 It's time for the KilSah Small Business Annual Grant 2022!
Are you a small business owner who needs funding to scale your business?
Then this is the opportunity for you to receive up to N500,000 alongside business management training.
Eligibility Criteria
– Businesses must have a CAC certificate.
– A one-pager detailed explanation of what the grant can do for your business.
Application opens November 1st and closes November 15th.
All entries should be sent to email – info@kilsahconsulting.com
For inquiries, call or WhatsApp: 09046700433