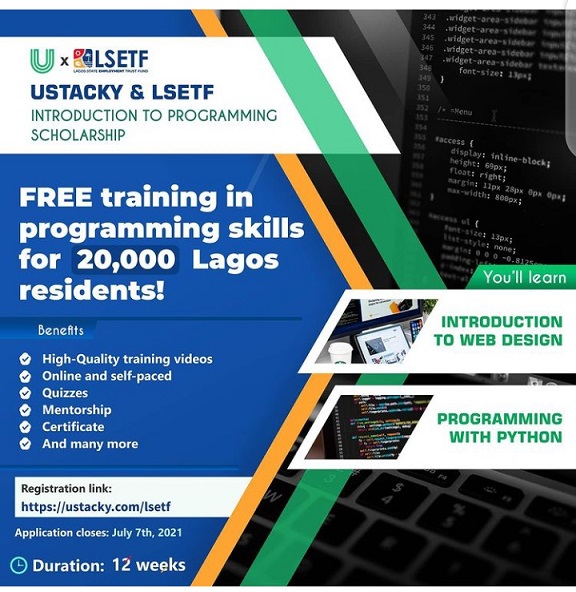 In line with its vision to create employment and entrepreneurship opportunities for all Lagos residents, LSETF has partnered with Ustacky to train 20,000 Lagos residents in programming for FREE.
Ustacky being Africa's first online stack learning institute is determined to train students in industry-relevant IT/tech skills so they can start or improve their career in tech such as Software Development, Data Science, Machine Learning e.t.c
Due to these shared values, Ustacky and LSETF have partnered to train Lagos residents programming skills using Ustacky's purposely customized Introduction to Programming Microdegree where they will learn introduction to web design and Python programming.
The training features high-quality self-paced video courses, quizzes, discussion forums, mentorship, certificate and many more.
Want to learn programming and start a career in tech? Get More details and apply HERE
Application Deadline: 7th July 2021.