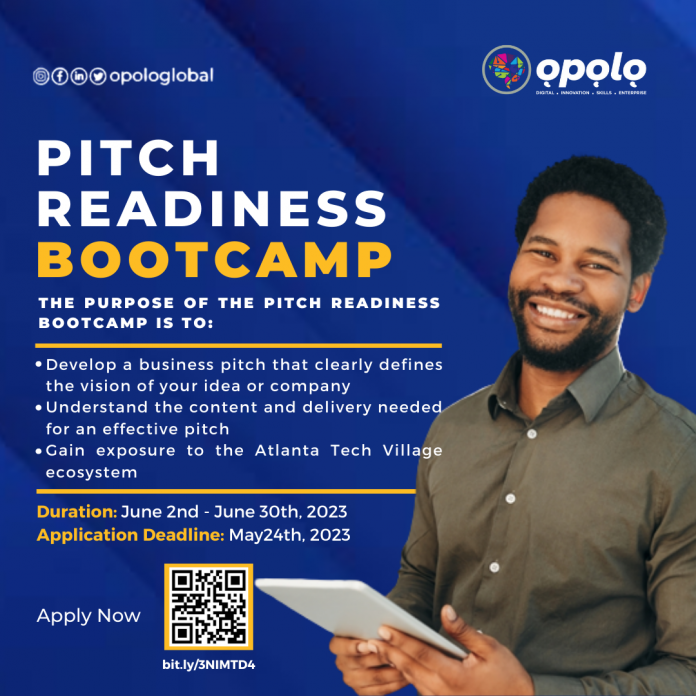 The Opolo Pitch Readiness Bootcamp Program is a one month program for innovators who want to develop their start-up/idea into a formal pitch and for founders who want to hone their pitching skill.
Are you struggling to create a compelling pitch that captures the attention of investors? Do you want to take your startup to the next level by perfecting your pitch? If so, our pitch readiness boot camp is for you!
The one-month program is designed to help aspiring entrepreneurs elevate their pitch and take their startups to the next level. With the help of experienced mentors, you'll learn how to create a pitch that stands out and captures the attention of investors. The program covers everything from crafting your story to delivering your pitch with confidence and impact.
Our pitch readiness program provides you with valuable feedback and coaching to help you improve your pitch even further.
Successful applicants will have the opportunity to practice their pitch in front of a panel of investors and receive personalized feedback to help them refine their pitch and take it to the next level.
Apply HERE