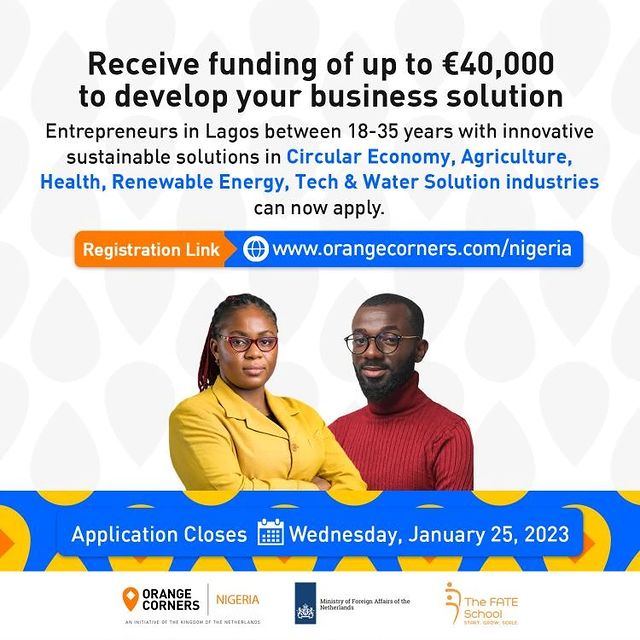 The 8th cohort of the Orange Corners Nigeria Incubation Programme is now open!
Eligibility Criteria
To be eligible for the opportunity, you must be:
> An entrepreneur
> Resident in Lagos State
> Between the ages of 18-35?
> An entrepreneur with a sustainable business that solves local challenges in the Circular Economy, Agriculture, Health, Tech and Water solution sectors?
Benefits
This 6-month incubation programme offers the following;
1.Enterprise Development knowledge and capacity building
2. Funding of up to 40,000 Euros
3. Access to local and international markets
4. Access to industry experts and peer learning opportunities
5. One on one coaching
Remember to share with eligible entrepreneurs you know!
Application Deadline: January 25, 2023