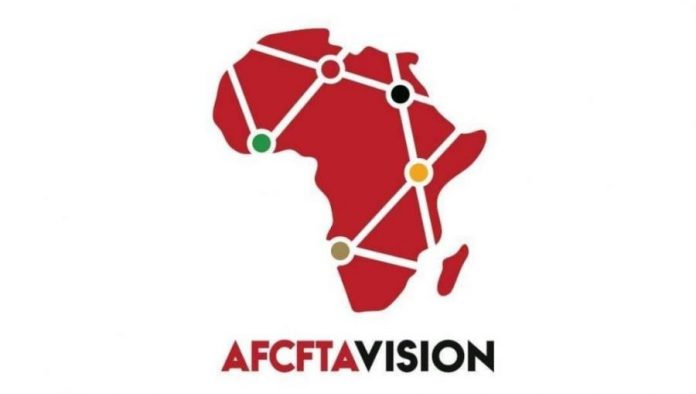 African tech startups have been invited to apply for the AfCFTA Vision Challenge, which offers them the opportunity to secure investment from development finance institutions while also putting them in prime position to benefit from the opportunities offered by the African Continental Free Trade Agreement.
The African Continental Free Trade Agreement (AfCFTA) is organising a vision challenge to boost access to funding and technology capacity for small and medium-sized enterprises (SMEs) and innovators across Africa.
AfCFTA said the vision challenge is organised in partnership with Sankoree Institute of AfroChampions and in support of African Union (AU) open corridors initiative.It is open to startups working in any one of eight critical issue areas, including education, health, agriculture, infrastructure, good governance, manufacturing and environment.
It said African startups, SMEs, innovators and entrepreneurs must submit solutions to challenges posed by some of Africa's foremost political leaders to secure investment.
The development finance institutions and banks that will serve on the institutional jury were listed to include African Development Bank (AfDB), Trade and Development Bank (TDB), African Export-Import Bank (Afreximbank), Equity Bank; Ecobank, Arab Bank for Economic Development in Africa (BADEA), Africa Finance Corporation (AFC) and Commercial International Bank (CIB).
To apply, startups simply visit the challenge website. Once in the portal, they can obtain an AfCFTA Number from the main AfCFTA App, allowing them to participate in the contest. The AfCFTA Number is a pan-African trusted identity for businesses, while the app simplifies KYC procedures, provides the base for a continental credit referencing system, and allows traders to submit required trade documents electronically, thereby minimising the costs, delays and inconvenience of paperwork obstructing greater inter-African trade.
The two rolling deadlines for submission are November 30, 2020, and December 22, 2020.