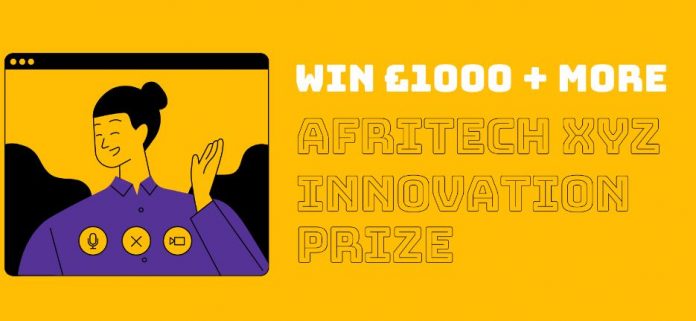 Afritech XYZ Innovation Prize is on the lookout for Africa's best early-stage tech innovations.
Africa is the next frontier of the human population. With over 2.2 billion people expected to live on the African continent in 2050, a lot needs to be done now to ensure that we, Africans, have the skills and tools necessary to build and develop our communities.
Afritech works with African tech entrepreneurs and provide them with the mentoring and networks they need to build tech that will contribute to a better future for Africa.
Criteria:
Up to 5 years active
Must be incorporated
Majority of your team schooled in Africa
Must have at least 1 woman in your senior leadership team
Must not have received more than £50K investment
Must have a working prototype
Must have an active customer base
Application Process:
Stage 1 – The organisers would seek to know the headline about your organisation. From this information, they will select a shortlist to provide more information about your organisation. Deadline is September 30, 2020
Stage 2 – The organisers will ask for more information about your organisation, your team and your development as a business so far. From this information, they will shortlist those that will pitch LIVE to a global audience.
​
The winner will receive £1000 cash and the finalists will receive $3,000 in Google Cloud Credits and $10,000 in AWS credits.