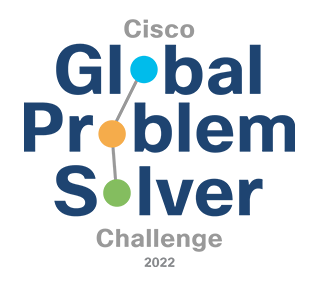 The 6th annual Cisco Global Problem Solver Challenge aims to recognize new business ideas that leverage technology for social impact from early-stage entrepreneurs around the world.
$1,000,000 USD in prize money will help accelerate the adoption of breakthrough technology, products, and services that drive economic development and/or solve social or environmental problems.
The Cisco Global Problem Solver Challenge 2022 is reaching out to early-stage technology-enabled solutions and services that benefit the society/environment, bringing about economic development.
ELIGIBILITY:
Early-stage entrepreneurs with new business ideas that use technology for social impact.

Individual Participation. Individuals must be at least 18 years old.

Team Participation. Team of up to five individuals, each at least 18 years old.

Business Entity Participant for legal business entities.

May be non-profit or for-profit business entities that may or may not have formed a legal business entity.
BENEFITS:
$250,000 grand prize.

Peer and industry validation for your solution.

Global recognition and publicity.
APPLICATION DEADLINE: 11th February 2022.
For further details and to apply, click HERE