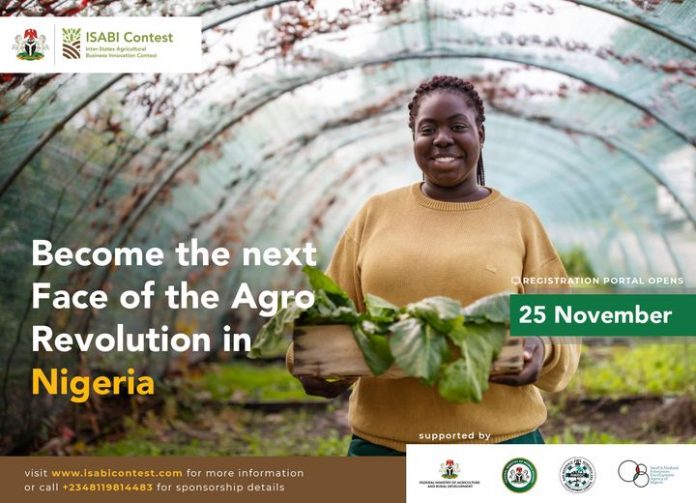 This Contest is centered on Agricultural Value-Chains with components spread along strategic trainings on latest innovations on Agriculture/Agribusiness, Entrepreneurship master class trainings for business development, leadership masterclass trainings for personal/interpersonal development, alternative dispute resolution masterclass trainings, talk shows on ethics & values for national re-orientation/integration, live debates on trending national issues, networking, business mentoring sessions on Agro-business ideas and innovations
This is a multi-stakeholder educative platform targeted at MSMEs development for massive job/wealth creation for the reduction of unemployment.
It's a private sector driven initiative for massive entrepreneurship and MSMEs development along the Agricultural Value-Chain (PRODUCTION, PROCESSING, PACKAGING, MARKETING)
How the ISABI Reality TV Show works
Inter-States Agricultural Business Innovation (I-SABI) Project Contest will be based on inter-state teams arrangement. A total number of seventy four (74) participants from the thirty six (36) states and the Federal Capital Territory (FCT), Abuja, will be admitted into the "House," after a successful auditioning process at the states and FCT. In each state and FCT, two (2) participants will be selected through an auditioning process from a pool of shortlisted applicants
These seventy four (74) participants/housemates listed above shall last for a period of Sixty (60) days, which is three (2) calendar months and the Contest will be broken into the following Rounds
There will be nominations by the housemates in teams followed by viewers voting for possible evictions of teams after the first month (30 days) duration. Series of evictions will follow within the second month to have ten (10) teams or states emerging as finalists.
The 10 teams or states in the final stage will leave the "House" with a prize of ₦ 10,000,000 (10 Million Naira) each as starter pack or initial capital for the Agricultural business venture.
More information HERE
Apply HERE