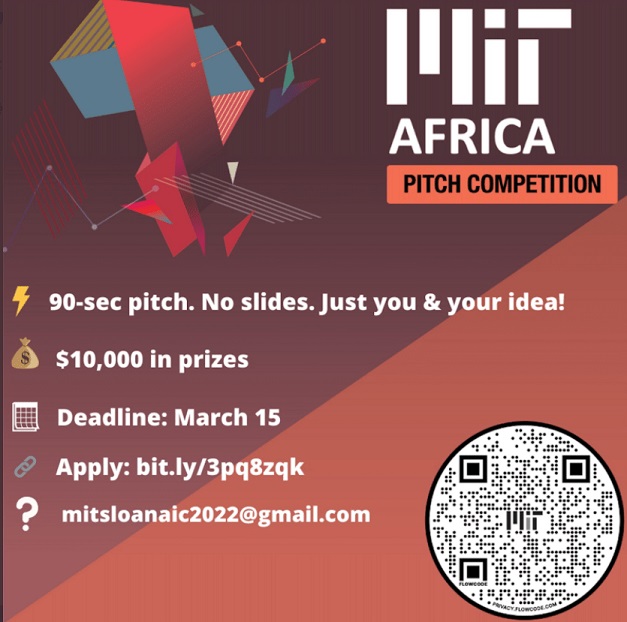 The MIT Africa Innovate Pitch Competition application is now live!
The competition is seeking ventures that are centered and deployed in Africa. Enter for your chance to WIN up to $10,000 in PRIZES.
This competition will be held during the Africa Innovate Conference on April 9th, 2022. The competition is seeking early-stage ventures that are focused on Africa.
​Apply to get a chance to win funding for your startup. Participants can win up to $10,000 in Prizes.
Participants will get the opportunity to network with other entrepreneurs, receive feedback on their idea from top VCs, and connect with potential mentors.
Application closes on March 15th 2022!
​
Apply here .