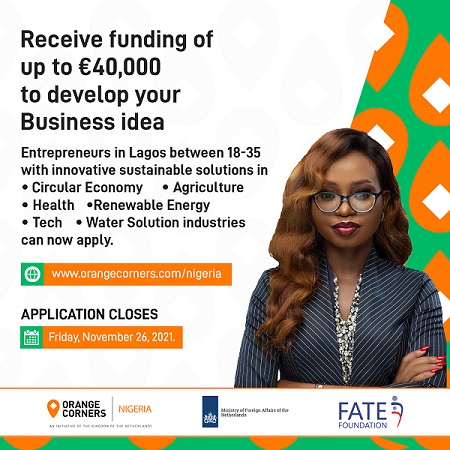 The application for the 6-month Orange Corners Nigeria Incubation Programme is now open!
So, are you resident in Lagos?
Are you between the ages of 18-35?
Is your business idea sustainable and solving local challenges in the health, education, circular economy, tech and agricultural sector?
Then, here is an opportunity for you to explore! The Orange Corners Nigeria Incubation Programme will comprise:
• Enterprise Development Training
• Access to the right network
• Funding of up to 50,000 euros
• One on One mentoring Sessions
Does the above look like what you want? If "Yes" Then, apply. To find out more and to begin your application, visit orangecorners.com/nigeria.
Application closes November 26, 2021