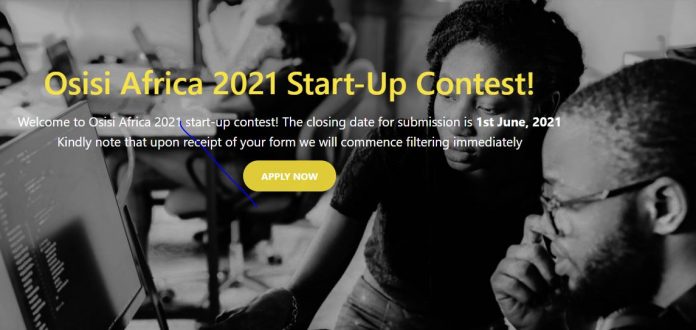 The closing date for submission is 1st June, 2021
Osisi Africa is an organisation that helps startups to achieve their goals by partnering with great ideas in a contest that eventually bursts a winner. Your startup idea should not exceed the sum of 5 Million naira to get up and running.
Osisi Africa is a result of a passion that stems from actualizing dreams and aspirations. The organization is driven by its passion for the success of Africa and the determination to transform the continent at large. This is achieved by partnering with individuals or companies to solve societal problems by bringing their products and ideas to fruition.
This is the second edition of the contest. The maiden edition was won by Adeyinka Vine Resources. They walked away with N5,000,000.00 cash funding, training in lean agile, and with constant support from the Osisi Africa team. Adeyinka Vine resources sets out to solve two main problems. Firstly, addressing a lack of edible oils in Nigeria estimated at 0.9 million tons and secondly meeting Nigeria's increasing need of protein for animal feeds.
How it works:
Participants send their startup presentation to Osisi Africa by filling in the registration form.
All applications are evaluated and feedback sent to the candidates
Interviews are conducted with final candidates to present the startup in detail.
The winner will be offered investment through partnership to enable realization of the business idea.
More details HERE
Apply HERE