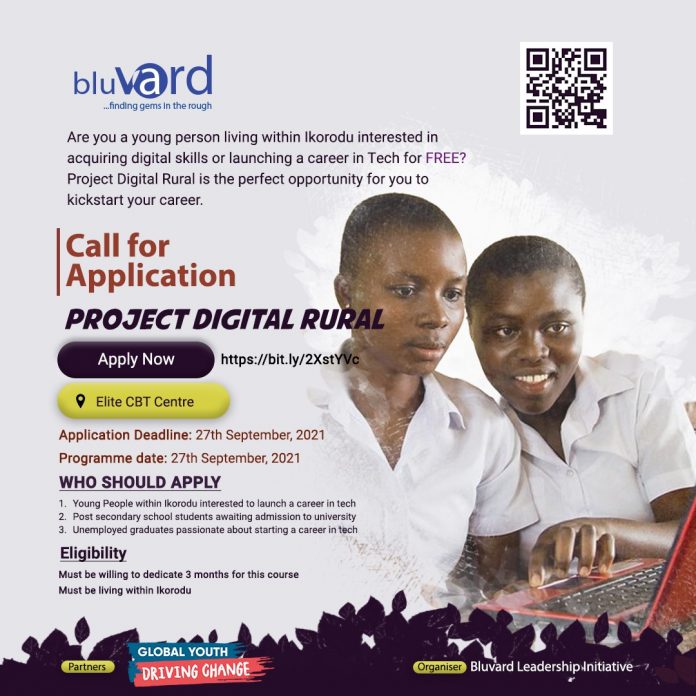 Do you want to learn digital skills?
Do want to become a Tech guru?
Do you reside in Ikorodu or it's environs?
If YES is your answer, then *PROJECT DIGITAL RURAL got you covered at NO COST.
Eligibility:
Must be willing to dedicate 3 months for this course
Must reside in Ikorodu or it's environs.
Benefits/Why you must apply:
Access to Facilitators from leading Technology companies
Mentorship after the Training
Recognized  Certificate of Completion
Access to Internship Program after the Training
And a lot more.
All FOR FREE
*Note: Computers will be provided for applicants at the training center.*
Application closes on 27th of September, 2021.
*Venue: Elite CBT Center, Ikorodu Garage, Lagos.*
*Training starts: 27th of September, 2021.*
*Time: 9am-12pm daily*