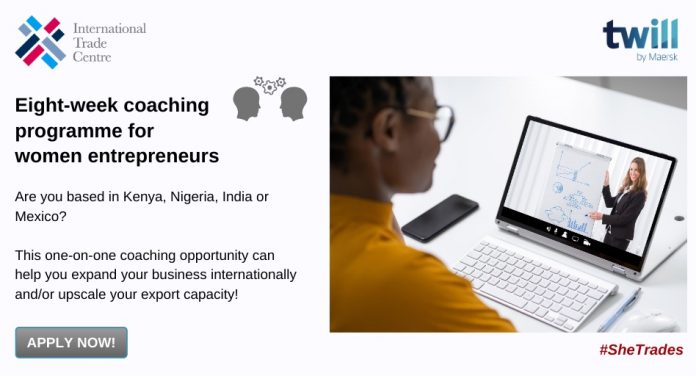 In working toward their shared goal of helping women-owned SMEs upscale their businesses to maximize the benefits of international trade, ITC SheTrades and Twill by MAERSK have joined forces to implement a brand new coaching programme!
Women entrepreneurs in India, Kenya, Mexico, and Nigeria can now apply to become part of the eight-week programme and receive one-on-one coaching from a Twill expert.
This one-on-one coaching opportunity will help women entrepreneurs expand their businesses internationally and upscale their export capacity.
To apply, please fill the application form HERE