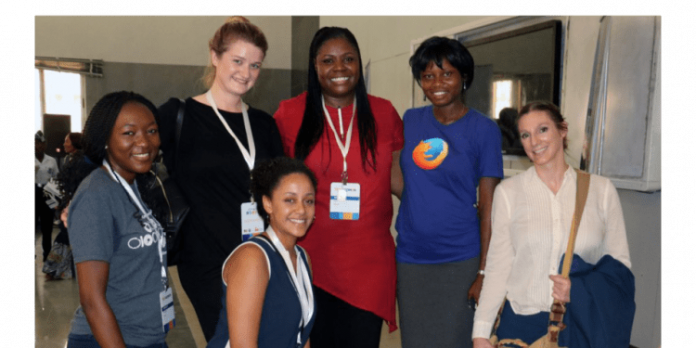 The Office of Citizen Exchanges, Global Leaders Division, of the Bureau of Educational and Cultural Affairs (ECA) invites proposals submissions for the FY 2024 TechWomen program to empower, connect, and support the next generation of women leaders in science, technology, engineering, and mathematics (STEM).
The exchange program uses a mentorship model to support emerging STEM leaders from Europe, the Middle East and North Africa, South and Central Asia, and Sub-Saharan Africa.
Organizations applying for this federal award should demonstrate the capacity to recruit, select, and place in mentorship experiences a total of approximately 100-110 women from select countries in these regions to participate in a five- to six-week intensive peer-mentoring program in the United States.
The mentoring experience should focus on advancing the status of professional women in STEM industries through project-based peer mentorships, skill building, networking opportunities, and enhancement activities.
Funding will also support follow-on activities in the participants' home countries that inspire and encourage girls and university-age women interested or working in STEM-based careers, engage young women using technology in their professions, and support former participants of the program ("alumnae").
Eligibility for participation
Participants must be women residing in the above countries/territories who are engaged in professional careers that require significant STEM expertise/knowledge and/or innovative application of these skills, and who already are, or show promise of being, role models for others in their countries, particularly for women.
"STEM" should be interpreted broadly to include – but not be limited to – the fields of science, technology, engineering, mathematics, education, and business with STEM components.
Participants must have at least two years of work experience in a field that explicitly and directly involves and applies science, technology, engineering, or mathematics in meeting professional goals.
All participants must be proficient in written and spoken English.
Benefits
Approximate Total Funding: $3,930,000, pending the availability of funds
Approximate Number of Awards: One
Approximate Average Award: $3,930,000, pending the availability of funds
Minimum "Floor" of Award: $3,930,000, pending the availability of funds
Maximum "Ceiling" of Award: $3,930,000, pending the availability of funds
Anticipated Award Date: January 5, 2024, pending the availability of funds
Deadline: October 6, 2023.
Click HERE To Apply