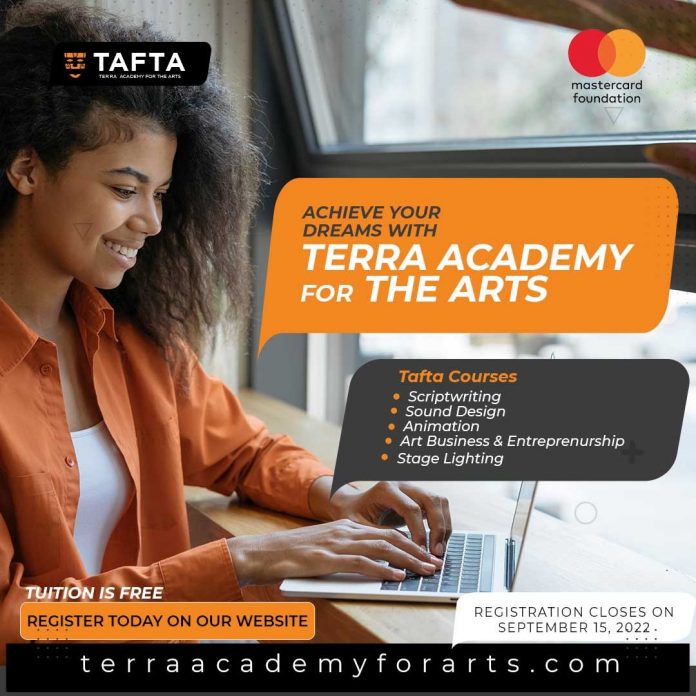 Terra Academy for the Arts in collaboration with Mastercard Foundation (MCF) is offering you an opportunity to learn and get started on the path to your dreams.
Eligibility
✓ Be between the ages of 16 – 35?
✓ Resident of Lagos, Kano or Ogun States
Have interest in learning the rudiments of the following:
✓ Scriptwriting
✓ Sound Design
✓ Light Design
✓ Animation
✓ Business and Entrepreneurship
These are FREE 6-8 weeks courses.
September 15, 2022