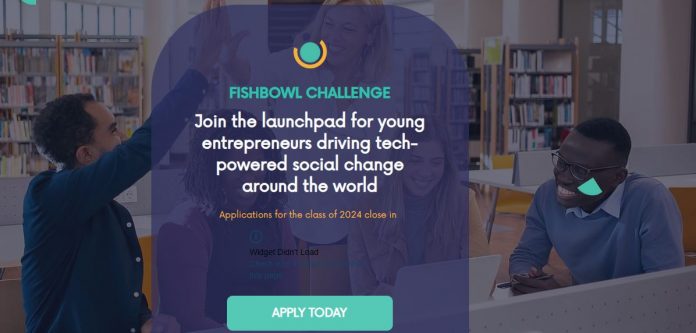 The Fishbowl Challenge connects ambitious young individuals from around the world, to develop technology-driven social ventures that address critical issues in Healthcare, Agriculture, and Sustainable Energy.
150 Challengers, 30 Teams, 5 Finalists
From August 2023 – March 2024, 150 aspiring social entrepreneurs from across the globe will come together to solve some of the world's biggest problems and experience global collaboration first hand. $50,000 in prize money will be shared across winning teams to launch and scale their ventures!
APPLY: Apply to the challenge as a Founder with a unique social venture idea or as a Co-Founder with a unique sets of skills, experiences and access to contribute to a team. unique skill to contribute to a team.
JOIN A TEAM: Start or join a team with fellow challengers who share in your vision, passion, and more importantly, your idea of how to change the world.
BUILD: Research, Ideate, Assume, Test, Validate and Launch your business in 3 increasingly selective rounds before our panel of judges. Your mentors, peers, and the Fishbowl community will be cheering and supporting you along the way.
PITCH & LAUNCH: Pitch for up to $50,000 in equity-free seed funding to launch your venture at the end of the three successful rounds. Winners will have 6-months of structured support to launch their venture with additional resources, mentorship & access to the broader Fishbowl Network.
Get more details and apply HERE