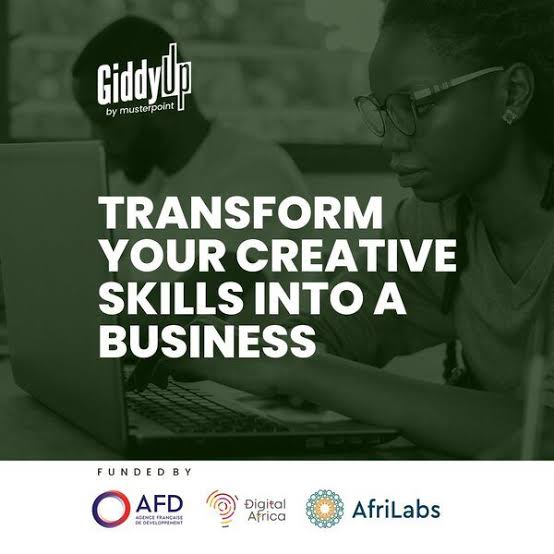 The Giddyup Incubation Program is a 6-week hybrid program designed to support creatives & creators to solve prevailing problems in building sustainable and scalable businesses.
What is this program about? 
The program seeks to identify, train and support creatives whose activities power the digital economy, and especially address gaps in areas of business skills and structures for growth and scalability.
The Incubation Program is For: 
Web Designers
Digital Content Creators
Graphic Designers
Photographers
Animators
Other Creatives & Creator
To be eligible, you must: 
✓ Be willing to build a business.
✓ Be a creative powering the digital economy.
✓ Be available once a week through the incubation program.
✓ Be able to demonstrate expertise in area of work.
✓ Between the ages of 20 and 35.
Why You Should Apply
✓ Successful applicants will be equipped with relevant business skills and supported to build and implement important structures for stability and growth.
✓ Business Structure Setup – Get access to business incorporation, business bank account, 3 months of virtual office support post-incubation, and more.
✓ One-On-One Business Advisory – Consultation with business experts on product-market fit, branding and marketing, revenue modeling & funding, intellectual property, and more.
✓ Community & More Opportunities – Get access to a network of prospective partners, co-founders, and creative minds like you.
Timeline
Application Deadline – 19th August
Incubation Program – 5th September – 14th October
Post Incubation Support – 17th October – 23rd December
Without further ado, Apply HERE. 
---
Read also – Call for Applications: Transforming Nigerian Youths Program