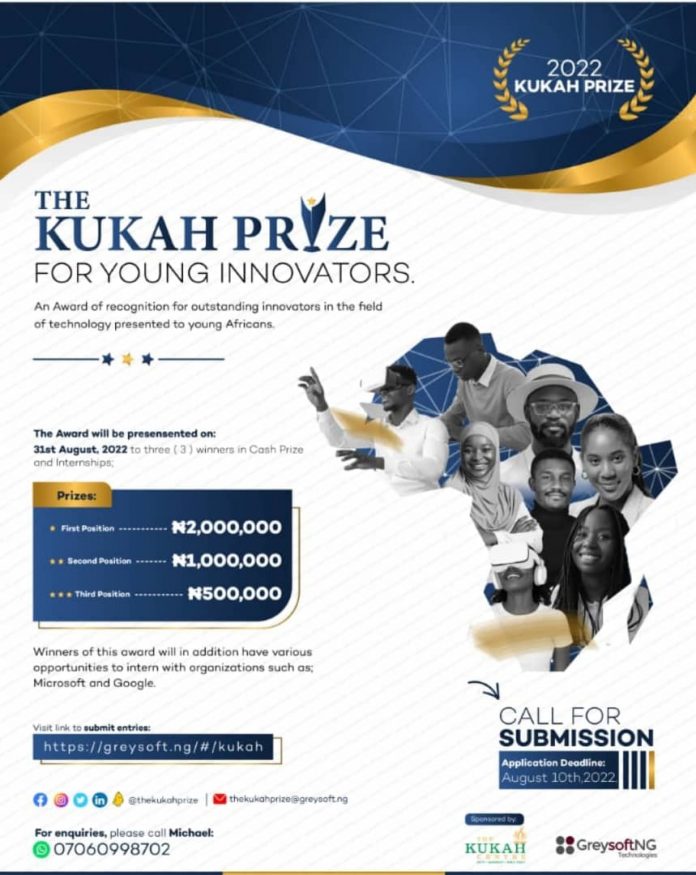 The Kukah Prize for Young Innovators is an award of recognition for outstanding innovators in the field of technology presented to young Africans who show exceptional promise as developing leaders in digital transformation. Bright young minds with creative technological ideas/solutions to developmental challenges both in their communities, and the world at large will be evaluated by judges in the startup and tech space across the continent for the most innovative digital ideas/solutions in the form of startups or initial concepts meeting global developmental challenges.
Eligibility and Selection Criteria:
✓ The nominee shall not have reached their 31st birthday by the time the award is received.
✓ Nominees must be Nigerian (Maiden Edition)
✓ Women and persons with disabilities are encouraged to submit entries. Reasonable accommodations for persons with disabilities will be provided where needed.
✓ Nominees are eligible for a single submission; multiple submissions would automatically disqualify them.
✓ Female candidates are encouraged to apply.
Entry submissions are FREE.
Submission Deadline: 10th August, 2022
To apply, click HERE.