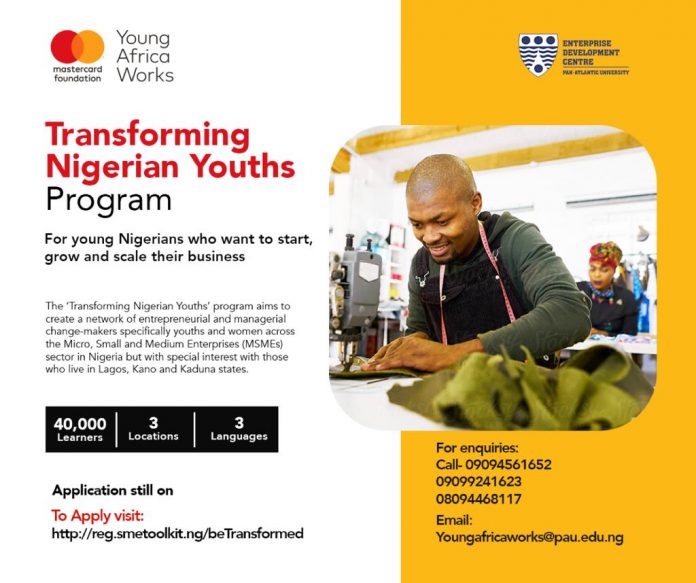 The Transforming Nigerian Youths Program is a FREE online business program aimed at empowering young people between the ages of 18 – 35 in Nigeria focusing on the agriculture and creative sectors. The training is delivered via EDC's online learning platform.
As the business climate in Nigeria continues to evolve, it is critical to keep ahead of the curve by learning new skills that will assist you overcome the hurdles of running a business. The Transforming Nigerian Youths Program (TNY) affords your family and friends this opportunity.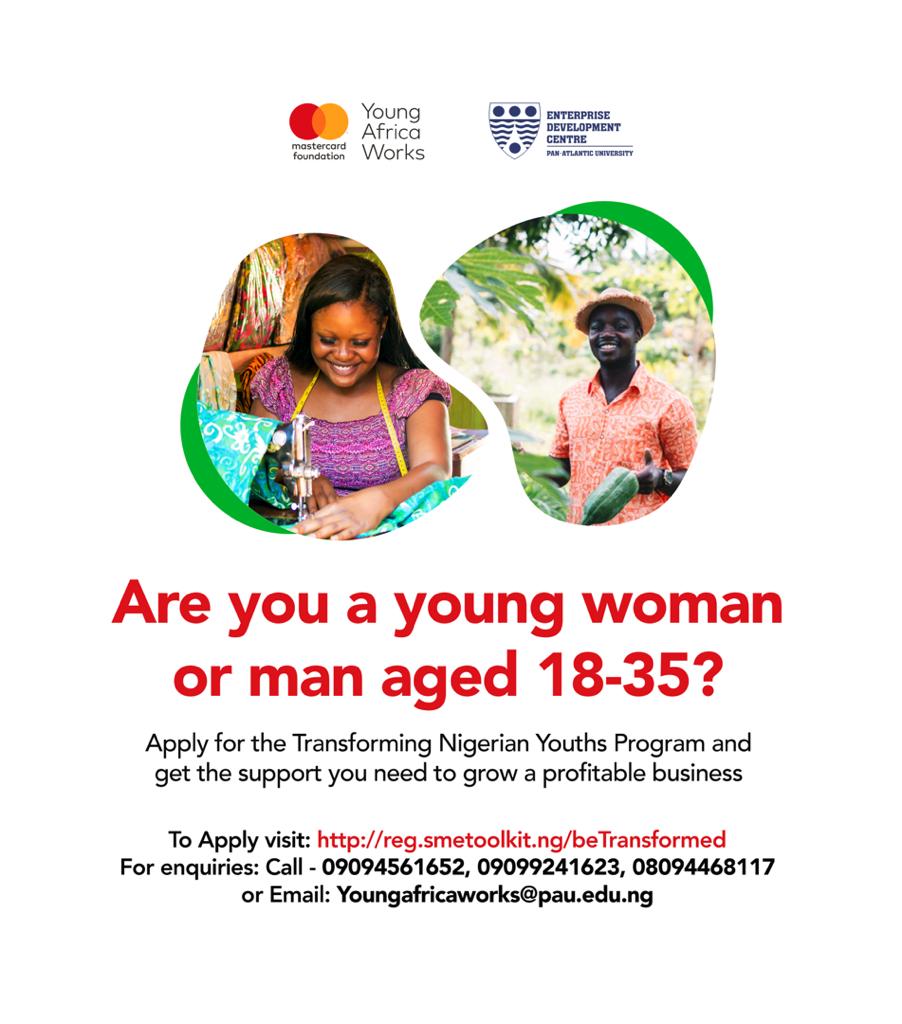 Please note that the program is completely FREE, and it has the potential to transform the lives of many people you know.  Here is a quick run down of some additional benefits of the program:
 You learn on the go with no data or credit required.
You get a free website and logo design upon completion of the program.
You get a verified Google My Business account.
Access to personalized Business Development Experts to work with you.
You get to sell to a wider audience with the online market stores with our well known partners.
You get access to funding opportunities upon completion of the program.
Here is a unique link for you to share with your family and friends to sign up today to learn and enjoy the benefits the TNY program offers.
or use the link: https://reg.smetoolkit.ng/betransformed?refer=EDC001
For enquiries and information, send an email to us on youngafricaworks@pau.edu.ng.