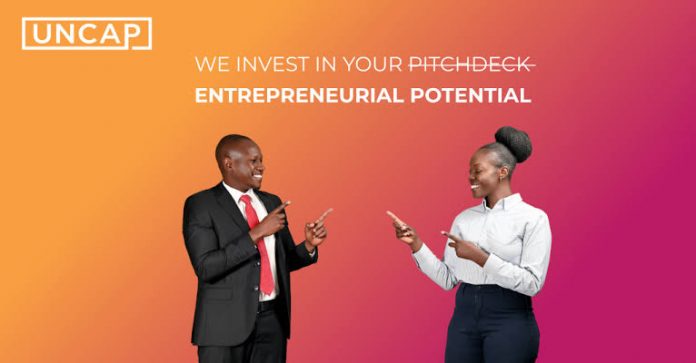 New Application Deadline – September 30, 2022
Uncap, an award-winning platform aimed at providing access to early-stage funding for entrepreneurs in Africa is putting out the call for start-up businesses to apply for the chance to receive early-stage capital ranging between 10,000 EUR and 50,000 EUR.
Applications are open to founders in any sector – not just tech. Uncap has a 'do-no-harm' policy: it does not invest in businesses or individuals that hurt people or the environment.
Uncap's application process is fully remote and focuses on quantifiably assessing the founder's ability to grow and scale a great business.
There is no need for pitch decks, and no collateral is required. Uncap chooses which businesses to invest in using a data-based selection process.
Benefits
Startup businesses have the chance to receive early-stage capital ranging between €10,000 and €50,000.
Eligibility
Applicants must be registered as limited companies based in Kenya, Uganda, Rwanda, or Nigeria.
Have at least 12 months of revenue traction, have well-kept records of business operations, and a scalable business model.
How to Apply: 
Applications are made online through the Uncap portal where founders complete a series of questions and assessments.
Click HERE.
Deadline – September 30, 2022