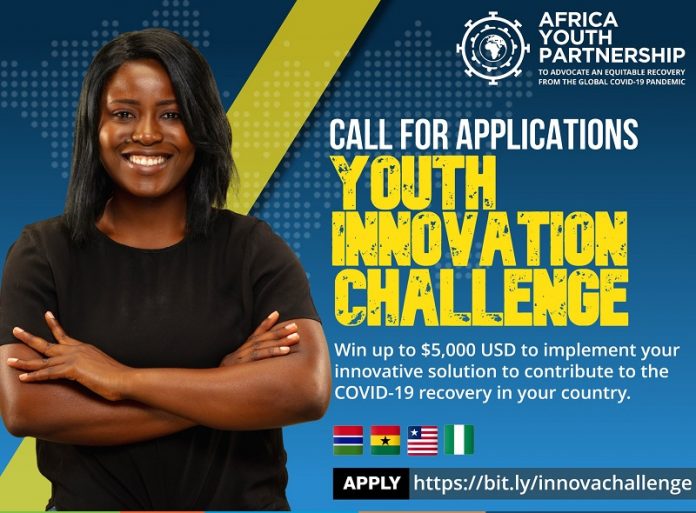 YOTA (Youth Opportunity & Transformation in Africa) has launched the Youth Innovation Challenge to foster and nurture catalytic youth-led solutions in response to the COVID-19 pandemic. The Challenge forms part of activities under the Africa Youth Partnership to Advocate an Equitable Recovery from the COVID-19 Pandemic.
Through grassroots inventions and social action, YOTA is assisting young innovators to effect change and contribute to post-pandemic recovery efforts. In addition to enhancing the concepts, inventiveness, and creativity of young innovators working to solve the repercussions of the global health crisis, this will lessen the negative effects of the epidemic on young people and their communities.
YOTA is searching for the brightest and most innovative young people from Gambia, Ghana, Liberia, and Nigeria to present their ideas and suggest solutions.
Challenge Sectors
Agriculture and Fisheries
Biodiversity
Digitalisation, AI, and Emerging Technologies
Employment
Finance, Trade, and International Investment
Gender
Governance and Politics
Health and Wellbeing, including Vaccines
Housing and Infrastructure Development
Local and Regional Development
Migration
Mobility and Transport
Tourism
The Youth Innovation Challenge is open to:
An individual young person between the age of 18 and 35; or an informal group of young people, or a local youth- or women-led organization or company (both non-profit or for-profit are welcome); female candidates or teams with predominantly female members are particularly encouraged to apply.
Nationals of Gambia, Ghana, Liberia, and Nigeria who are resident in their countries or based in the diaspora.
Persons who are passionate about using their skills to design innovative solutions to promote addressing the many socio-economic challenges posed to your country by the COVID-19 pandemic.
Truly innovative and impactful ideas or solutions that have the potential to change lives in a sustainable way.
Benefits of the Program
Participants of the Youth Innovation Challenge stand the chance of receiving a mix of support to enable them to implement their solutions, including:
Up to $5,000 USD of funding per project
Business development advice from top experts in the field of innovation and human-centered design
Access to carefully curated tools and resources to support the full cycle of youth-led innovation and human-centered design.
Opportunity to become part of a growing community of young African innovators for ongoing learning, sharing, and networking.
Opportunity to be supported to showcase solutions across various international multi-stakeholder platforms, processes, and convenings before the end of 2022.
Deadline: July 29, 2022