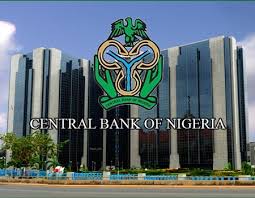 In a move to standardize operations in the payments system and ensure financial system stability, the Central Bank of Nigeria (CBN) has announced new guidelines and transaction limits for contactless payments. The guidelines were disclosed in two circulars signed by the CBN's Director of the Payments System Management Department, Musa Jimoh, on Tuesday.
Contactless payment, a method that allows financial transactions without physical contact between the payer and the acquiring devices, has been recognized as an innovative and efficient option for low-value and high-volume payments. The CBN's guidelines aim to promote the deployment of this technology while implementing risk management processes and adhering to relevant standards.
Under the new guidelines, all banks, financial institutions, and payment service providers are required to ensure strict compliance. The first circular contains comprehensive guidelines for the participants in contactless payments, emphasizing the need for appropriate risk management measures.
The second circular highlights the transaction limits imposed on contactless payments in Nigeria. According to the CBN, there is now a limit of N15,000 for each contactless payment transaction through accounts or wallets. Additionally, there is a daily cumulative limit of N50,000 for such transactions. Transactions exceeding the daily limit will necessitate verification and authorization.
The CBN clarified that higher-value contactless payments, which surpass the prescribed limits, will require additional verification and authorization. Existing Know Your Customer (KYC) requirements and limits on electronic payment channels will be applicable to these transactions. Transactions exceeding the daily cumulative limit will be conducted using contact-based technology.
The introduction of these guidelines and transaction limits reflects the CBN's commitment to enhancing the security and efficiency of payment systems in Nigeria. By encouraging the use of contactless payments and setting appropriate limits, the CBN aims to facilitate safer financial transactions and promote innovation in the country's payment landscape.