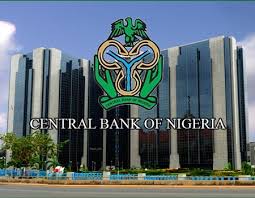 In response to the surging inflation rate in Nigeria, the Monetary Policy Committee (MPC) of the Central Bank of Nigeria (CBN) has decided to increase the benchmark interest rate (MPR) by 25 basis points, raising it to 18.75% from the previous 18.5%. This marks the highest interest rate the country has seen in 22 years. The announcement was made by the acting CBN governor, Folashodun Shonubi, during a press briefing following the two-day MPC meeting on July 25, 2023. This meeting also marked the first time Mr. Shonubi chaired the MPC since the suspension of Godwin Emefiele, and it was the first MPC meeting under President Bola Tinubu's administration.
The MPC also made adjustments to the asymmetric corridor, narrowing it to +100/-300 basis points around the MPR from the previous +100/-700 basis points. The Cash Reserve Ratio (CRR) and Liquidity Ratio were retained at 32.5% and 30%, respectively.
The decision to further hike interest rates was driven by the alarming rate of inflation in the country. Nigeria's headline inflation surged to 22.79% in June 2023, the highest rate since September 2005, despite multiple interest rate hikes by the CBN in the last 14 months. The inflation is expected to continue rising due to the effects of petrol subsidy removal and the convergence of the exchange rate.
Since adopting a hawkish stance in May 2022, the CBN has raised the interest rate by 725 basis points from 11.5% to 18.75%, while inflation climbed from 17.71% to 22.79%. Mr. Shonubi believes that the interest rate hike will help narrow the negative real rate of returns and encourage foreign investments.
Interestingly, Nigeria's money supply experienced a significant surge, increasing by N8.8 trillion in June 2023 to reach N64.3 trillion from N55.5 trillion recorded in the previous month. This unprecedented rise occurred despite the CBN's adoption of contractionary measures to tighten liquidity in the country. Both money supply and currency in circulation have been spiking significantly.
Currency in circulation rose by N2.6 trillion in June from N2.5 trillion in the previous month, while currency outside banks' vaults increased to N2.26 trillion from N2.18 trillion in the prior month. Moreover, credit to the government rose to N31.2 trillion from N30.7 trillion, and credit to the private sector surged to N52.8 trillion from N44.8 trillion recorded in May 2023.
The surge in money liquidity and inflationary pressure in the country, despite the CBN's hawkish moves, indicates that raising interest rates alone may not be sufficient to tighten liquidity and effectively combat inflation.
This development is crucial for the nation's economic landscape and will undoubtedly have wide-ranging implications. The CBN's actions are closely monitored by businesses, entrepreneurs, and MSMEs who are affected by interest rates, inflation, and credit availability.