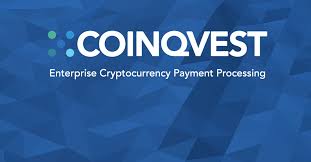 COINQVEST and Cowrie Integrated Systems have announced a partnership to allow Nigerian merchants to add major cryptocurrencies such as Bitcoin and Ethereum to online payment options in online shops and e-commerce businesses. The cooperation between Cowrie and COINQVEST enables these funds to be settled to Nigerian Naira (NGN) bank accounts, in minutes.
Nigerian online merchants can now process payments using any of the major cryptocurrencies their customers use. This financial flexibility and speed can be a game-changer for large and small merchants alike.
The Cowrie and COINQVEST partnership promises a range of positive impacts for enterprises wanting to update their payment processing infrastructure. The COINQVEST platform provides all of the user experience merchants seek and require.
COINQVEST's software development kits make integration easy for developers. Merchants unfamiliar with coding can opt for COINQVEST's turnkey checkout solutions for WordPress, Shopify and Magento. Once set up, merchants have a valuable financial toolbox.
They're able to accept cryptocurrencies (or any supported currency), convert it to their national currency, and withdraw funds to their bank accounts. Merchants have access to customer transaction analytics to tailor their businesses as needed. Also included are compliant and accountant-friendly tax records, useful during tax season.
"Bitcoin is exchanged, and NGN immediately transferred to a bank account, offering a modern and internet-based payment option for customers", says COINQVEST co-founder Marcin Olszowy. He continues,"We eliminate credit card processor fees, payment delays, chargebacks. Immediate transaction settlement also improves financial monitoring and business turnover."
Cowrie co-founder Gbubemi Agbeyegbe explains, "Bitcoin is extremely popular in Nigeria, with the highest adoption rate in Africa. This solution lets online merchants embrace digital payments and gives customers an option to use their Bitcoin in everyday lives."
COINQVEST co-founder Stefan Schneider adds, "COINQVEST offers the most efficient way to accept Bitcoin compliantly. This is why Nigerian businesses, such as leading online fashion store PayPorte and others, already embrace digital currency payment processing via COINQVEST."
Incorporated in the UK and Nigeria, Cowrie Integrated Systems is a fin-tech company that provides value-added services over electronic payment networks. Cowrie Integrated Systems is a well-established Nigerian payment processor and fiat to crypto payment platform and exchange.