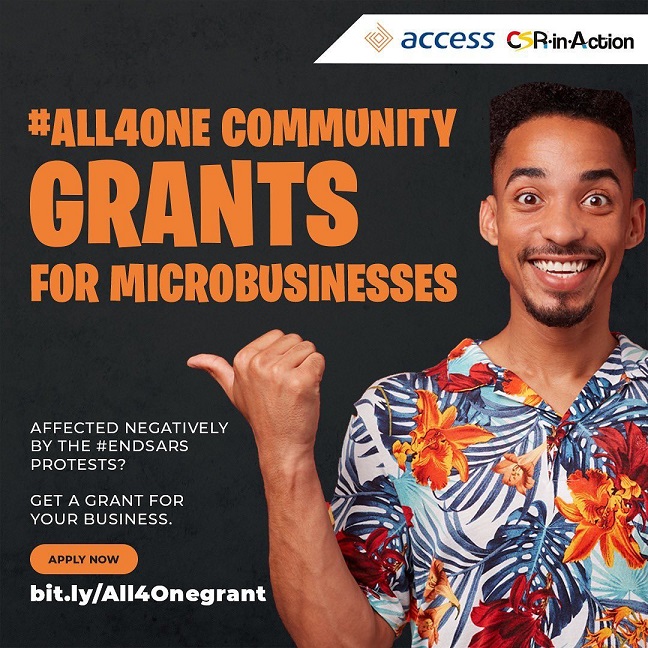 Was your small business affected negatively during the #EndSARS protest?
CSR-in-Action is working with Access Bank PLC through the #All4One Project to help revamp the economy by providing monetary support in form of grants to small businesses who were affected negatively during the #EndSARS protest in Nigeria.
All information received will be verified by an independent party and small businesses selected for the grant will be contacted in due time.
Note that you will be required to provide evidence or proof of the extent of destruction/damage done to your business with pictures, videos, police report, or letter from cooperative or Local Government. More information will be provided at the end of the form.
Please start with filling the form HERE.
Application closes on Friday, 4 December 2020.