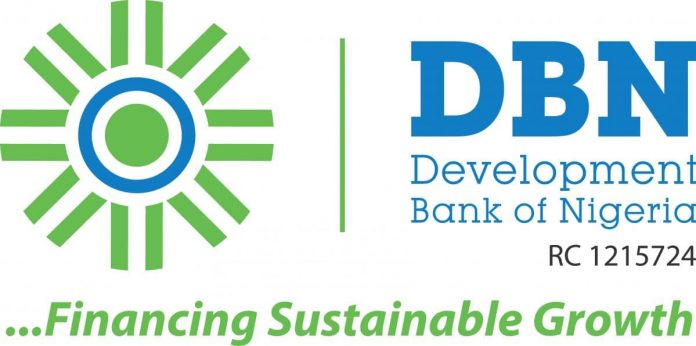 The Development Bank of Nigeria (DBN) recently completed an MSMEs capacity development training workshop. This effort empowered around 1,000 northerners with specific training. This regional entrepreneur training session was organized by the DBN to help MSMEs' growth and development. Valving them
The Development Bank of Nigeria (DBN) organized a fantastic one-day training program for over 1,000 small companies. Six North-East and North-West states hosted this training. The DBN, a leading Nigerian financial institution promoting small enterprises, led the way in educating entrepreneurs. The training program empowered small businesses by covering several important issues. Multiple places hosted the event, which drew many people.
MSMEs have been developed in several Nigerian states, a noteworthy development. Gombe, Maiduguri, Adamawa, Katsina, Sokoto, and Kebbi. MSMEs expanding in these places should boost local economies.
Recently, capacity training proved successful in several sites. The program taught SME business management skills. The training sessions were led by experts.
DBN (Development Bank of Nigeria) recently announced a comprehensive training curriculum aimed at optimizing and skill-developing participants. The program was aimed to help beneficiaries grow their enterprises.
According to a recent announcement, the main goal of a multi-location training program is to help business owners improve their capacity and understand the Development Bank of Nigeria (DBN) funding process through participating financial intermediaries (PFI).
Dr. Tony Okpanachi, Managing Director/CEO of the Development Bank of Nigeria, recently praised training facilitators. He lauded their knowledge and experience, saying the program will benefit participants and their businesses.
A Bank spokesman stated that the training was in line with the institution's commitment to strengthening Micro, Small, and Medium Enterprises (MSMEs) nationwide. This plan empowers these businesses to contribute more to the nation's economic prosperity.
Okpanachi has stressed the importance of MSMEs in socioeconomic growth. These businesses are vital to progress. Nigerian Business Informal sector MSMEs dominate. A recent survey of Nigeria's business landscape found that MSMEs lead the informal sector. This shows Nigeria's economic conditions and the importance of these firms. According to the data, more Nigerian businesses are part of
Nigeria's economic progress relies on MSMEs. Small and medium-sized enterprises, which make up 97% of all businesses, produce six million jobs. Their 50% GDP contribution is outstanding.
Recent surveys have identified small firms as major wealth creators.
The Development Bank of Nigeria (DBN) pledged to continue assisting MSMEs in a recent statement. To build a strong economy for all Nigerians, the bank stressed the need for sustainability in these businesses. MSMEs drive economic growth and employment creation, according to DBN. The bank is passionate about assisting these businesses to grow and expand. DBN helps MSMEs succeed in a competitive business environment by offering financial support and customized solutions. The bank believes that strengthening these firms will strengthen the Nigerian economy. DBN's MSMEs support corresponds with the government's entrepreneurship and economic diversification goals. The bank promotes sustainable growth to help entrepreneurs succeed and boost the economy. Its efforts
The Development Bank of Nigeria (DBN) actively promotes MSMEs in Nigeria. DBN capacity training platforms have helped MSME owners learn and improve. These frequent training programs have helped entrepreneurs develop sustainably. MSMEs need ongoing training, according to the DBN. The bank empowers business owners to succeed in a competitive market by providing enriching training. MSMEs learn the skills to overcome problems and capture opportunities from these efforts. The DBN trains MSMEs in financial management, marketing, business planning, and operational efficiency. The bank intends to boost MSMEs' capability and growth prospects by addressing five important areas. The DBN supports MSMEs beyond financial aid. The bank's investment in their knowledge and skills is vital to fostering
Nigeria's 5th Cycle of the DBN Entrepreneurship Training Program (DBNETP) is creating waves. This program has trained nearly 2000 MSMEs nationwide. Participants improved their skills and knowledge through digital and physical training. Strategic relationships and the DBN LMS contributed to this accomplishment.