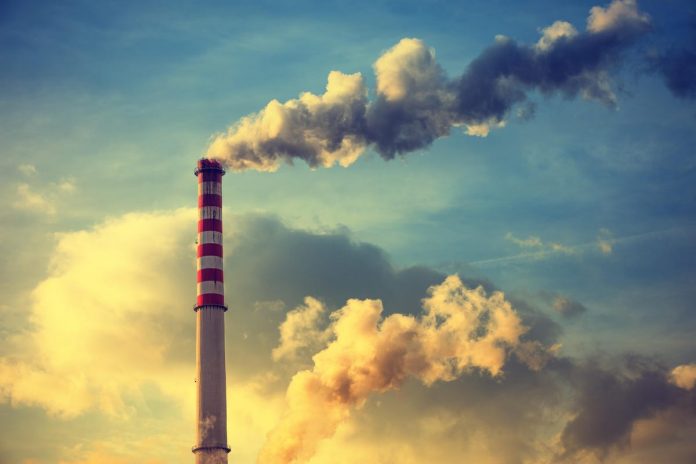 As the end of the fossil fuel ramps up, the battle for who will own the supply chain infrastructure of the net-zero energy age is gaining steam across the West and China. In this energy shift, we believe the West and China should bore all the huge costs of this transition. But then we contend with urgent local climate change issues also. If we are to make significant progress, we will need the costs of the energy transition to be distributed fairly. Yet African businesses must provide leadership into this net-zero age.
Because of the gradual shift in investment capital to green ventures, we should expect that citizens will take a chunk of the rise in energy costs; that's because it is expected that fossil fuels will become more expensive in the years ahead. With lots of African nations living in energy poverty, it is even going to be tougher to drive in the message of clean energy. But we believe that energy-related behavioral change can help make an impact on energy transition strategy, which can only be possible with African businesses driving a consistent heightened energy awareness targeting Africans with well-aligned incentives.
Getting the African private sector to support this transition will demand a harmonized renewables sector. A sector fragmented and also having to contest against oil and gas projects with juicy yield remain challenging. To kick start this process, African private firms will have to join public sector investment. African government will have to work with its development partners to source long-term capital, while its private sector will fill in the balances, with a strong proposition of public good.
It is expected that this energy transition would cost Africa billions of dollars over the next decade yet African governments are faced with the paucity of funds and competitive modernization projects. A graduated, measured transition will help us navigate the net-zero age. African governments would have to work with development partners and private firms to share the cost. The increasing pace of the global energy transition means that each African nation would have to develop its national recovery plan to attract investments required for the transition. The bulk may be covered by private companies.
Fueling the transition
We expect that investment in the oil and gas sector will slow down, becoming very expensive. But we can forge new partnerships to develop storage and logistics projects toward hydrogen, ammonia, and renewable fuels. For countries like Nigeria that are looking for solutions to navigate volatile oil and gas revenue, they could join the Transhydrogen Alliance. This was set up for the production and import of green hydrogen and green ammonia into Europe. A strategic decarbonization effort, providing storage assets for the next generation of low carbon fuels. Africa should participate in this alliance or develop its alliance with key partners so we can all work together to meet the ambitious, and essential, Paris carbon reduction targets.
It is time for African firms to invest in the energy transition. We believe such investments should focus on local companies driving or benefiting from the emerging net zero-age pulling us from fossil fuels. The categories should include distributed energy, electrification, mobility, and resource efficiency.
Disruption is coming to a business near you
We anticipate that 500 multi-billion-dollar energy companies globally are going to be disrupted in this energy transition. Those companies operate in every area of our economy. We view the energy transition as a far-reaching shift in fuel sources (from fossil fuels to renewable, carbon-free sources) and fundamental changes in how energy is generated, distributed, and consumed
This means shifting from a centralized, highly regulated set of technologies and markets with passive consumers to much more distributed, intelligent, and networked technologies and markets, and more active consumers. African businesses must take advantage of this opportunity to invest across these multiple themes- electrification, distributed energy, mobility, and resource efficiency. COVID19 has taught us the essence of resilience. We need to support the evolution of ecosystem technologies and products which are necessary to drive the massive shift underway from gasoline-powered transportation to electric transportation.
Many new business cases will require financing for low carbon energy solutions and transition finance to assist in making the shift. The focus should be on transitioning the whole value chain, rather than just the scope of the business. This will lead to significant climate impact and better returns. We can only do more if we measure our climate actions by participating in industry metrics, disclosures, ratings, carbon budgeting, and carbon pricing. We will need to build digital platforms where this can happen.
There are climate action financing opportunities for those who demonstrate the right combination of financial and climate returns in the context of a planned transition. Inaction also means missing out on the commercial opportunities from innovative propositions and business models, as offered by this energy transition.
In all, For African businesses to make significant progress on this energy transition, we will have to marry business and technologies as the transition depends on them. Each driving the other and sustaining the other. But R&D will be the lubricant while African businesses must innovate their business models as R&D provides cost-competitive technologies. African businesses must invest to decarbonize with a mindset of transition rather than cleansing, engineering out emissions in all scopes, or even building an oasis of green. We have to acquire the leadership know-how, align our corporate and community incentives and promote an internal experimental culture to excel in this energy transition.
 Caesar Keluro is the  Co-Founder/CEO, Nanocentric Technologies Limited. He leads 'Make In West Africa', a regional Think-tank. He tweets at https://twitter.com/KCaesar,  https://www.linkedin.com/in/caesarkeluro/