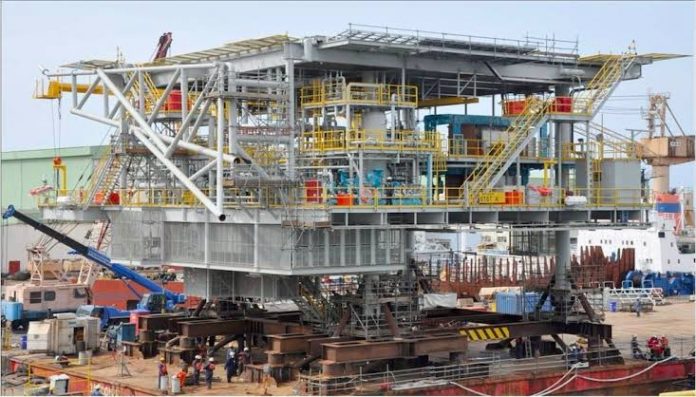 Dorman Long Engineering Limited, an oilfield equipment, structural steel and engineering fabrication company, has trained and empowered 40 Imo youths with professional, vocational training and capacity building in various areas of engineering works and fabrications.
The training and empowerment program was held at the Mudiame Welding Institute's permanent location in Irrua, Edo State, as part of the company's commitment to its corporate social responsibility (CSR) to the host community.
According to Laurent Maubre, managing director of Dorman Long Engineering Limited, the project was created to promote an increase in domestic gas production in Nigeria based on efforts by the federal government to generate more electricity to support business endeavors.
Speaking at the closing ceremony held in Owerri on Thursday, Maubre said the youths were drawn from Assa North's four cluster communities (Assa, Ochia, Awarra & Obile) and Ohaji/Egbema's seven access cluster communities (Avu, Obosima, Obuomadike, Umunwaku, Ohoba, Obitti & Umuapu), where the Assa North-Ohaji South gas project is located.
Godwin Idoko-Ogala, the company's head of human resources, spoke on behalf of Maubre, who said that of the 40 people trained, eight had gotten professional training and 32 had received vocational training.
He identified the applicable fields, which included carpentry, ICT, telecoms, quantity surveying, welding and fitting, scaffolding and rigging, project management, electrical installation, and civil engineering.
"The training involved both competence building and on-the-job training and spanned a period of 12 months, from August 7, 2021 to August 8, 2022," Maubre said.
"In accordance with Nigerian Content Human Capacity Initiative implementation guideline, Dorman Long, in conjunction with Shell Petroleum Development Company, is committed to sustainable development of host communities wherever projects are located.
"It is our goal to ensure that at the conclusion of the project, our host communities would have their lot improved appreciably," he said.
He advised the recipients to persist in their quest for understanding of original ways to advance society.
Eugene Opara, the commissioner for petroleum resources for the Imo State, hailed Dorman Long Engineering, its associates, the SPDC, and TotalEnergies for their thoughtful act.
He reassured the corporation of the support of the government of Imo and encouraged pertinent parties to foster an atmosphere that will support economic growth and community development.
"As a government, we are caught between providing an enabling business environment for oil and gas operations and focusing on development in the oil communities. We commend your kind gesture," he said.
The SPDC's Igo Weli, general manager of corporate relations, commended the program's participants on their accomplishments and said that the Assa North-Ohaji South gas project would supply domestic gas to a nearby refinery.
One of the event's highlights was the provision of equipment and start-up kits to the graduating students, by Dorman Long Engineering Ltd.