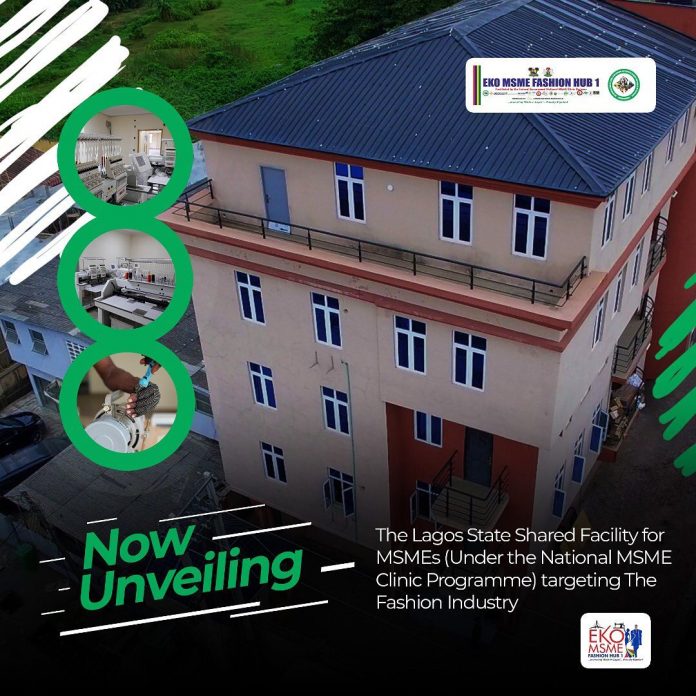 The National MSME Clinics has unveiled "The Eko MSME Fashion Hub"; a shared fashion facility for professionals in the fashion industry.
The shared facility is a government-driven project to create job opportunities, empower and engage the youths in Lagos state. It is facilitated by National MSME Clinics of the Federal Republic of Nigeria and managed by Crown Natures Nigeria.
The facility is located within close proximity of the old Alade Market, and the popular Allen Avenue axis in Ikeja, Lagos.
The Old Alade market was a major hub for the manufacturing and retail of various types of ready to wear clothes and accessories and had been popular amongst travelling traders from various parts of the country.
Since its demolition several clusters of cloth manufacturers and traders have sprung up around the area and extending as far as the Allen Avenue axis.
This has created a huge demand for production facilities within the area to meet the needs of large numbers of manufacturers who travel as far as Yaba and Lagos Mainland to produce clothing items.