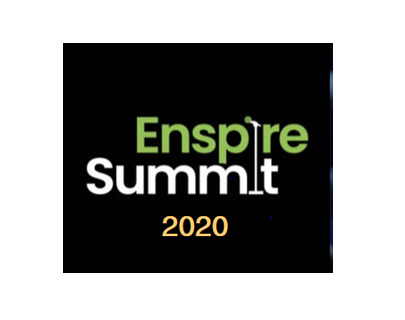 With the climate-induced disasters and global advocacy movements bringing climate to the forefront of public discourse, citizens, investors, entrepreneurs, and policymakers are starting to think beyond "business-as-usual" and explore cross-cutting opportunities for transformation.
The Enspire Summit, an all-day event showcasing TED-talk style presentations by thought leaders from all areas of sustainability, aims to inspire the interdisciplinary collaboration and critical conversations needed for a sustainable and just future .
If you are a young pioneer in green opportunities, we want to hear from you.
Eligibility: Below 35 Years Old
Must have outstanding contributions in the perspective areas, but focus on how YOU have created or enabled green opportunities. This can be business opportunities, social/economic opportunities, or you have initiated a movement. You can be the initiator of green opportunities or had great contributions.
In the application, you will be asked to provide a summary of your contribution and the green opportunities you have enabled.   If you have a unique technology solution, a cutting-edge project, or simply a passion for transformative change, we would love to hear your story. Please submit your applications by July 15th. 2020
Upon receipt of your application, EIN members will connect within one week regarding the status of your application. Selected "Young Green Opportunity Enabler" will be given an opportunity to present during the Enspire 2020 conference.
​We look forward to receiving your application.  Feel free to reach out to vania.fong@energyinnovation.network with any questions.
Read More Here  https://www.energyinnovation.network/enspire-2020
Apply HERE