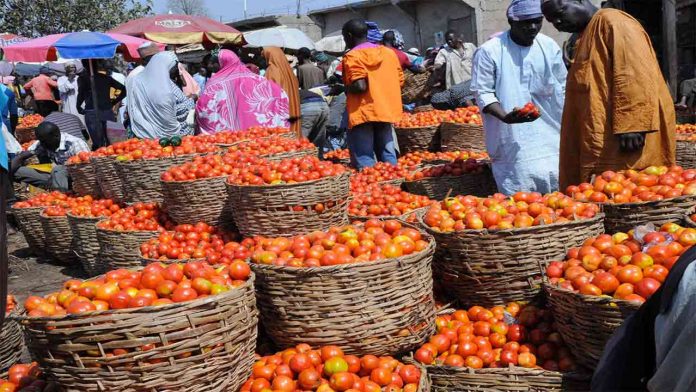 Abuja, Nigeria – The Federal Competition and Consumer Protection Commission (FCCPC) has announced its plans to impose sanctions on trade associations found guilty of anti-competitive practices and unjustifiable increases in food prices. The Chief Executive Officer of the FCCPC, Babatunde Irukera, made this declaration during a high-level forum organized by the commission to address concerns about fair food prices in Nigeria.
Titled 'Fair Food Prices in Nigeria: A High-Level Forum for Better Competition,' the event aimed to shed light on the pressing issue of rising food prices and explore ways to ensure fair and reasonable costs for essential food items.
During the forum, Irukera emphasized the FCCPC's commitment to closely monitor the market and take decisive action against any instances of excessive pricing, exploitative conduct, or unfair treatment of consumers. One of the approaches to intervene in such situations is to address the bottlenecks created by trade associations that engage in anti-competitive behavior.
Irukera highlighted that some trade unions have formed cartels, manipulating the market and leading to price gouging of basic food items. Such practices have a direct impact on consumers and exacerbate the already challenging economic situation in the country.
The recent declaration of food security as a national emergency by the president has further underscored the need for stringent measures against indiscriminate food price hikes. The FCCPC aims to protect consumers, particularly the most vulnerable sections of society, from the adverse effects of inflation and market manipulation.
Irukera clarified that competition regulation and consumer protection are not limited to regulating large companies and formal sectors. They are also crucial for regulating the informal sector, which constitutes a significant portion of Nigeria's economy. Given the vast scale of the informal economy, it becomes imperative to devise strategies to ensure fair practices and prevent anti-competitive behavior.
As the FCCPC prepares to roll out sanctions, the message is clear: trade associations and market players engaging in practices that exploit consumers and disrupt fair competition will face consequences. The government's focus on curbing price hikes and ensuring food affordability aims to ease the burden on businesses and citizens, particularly Micro, Small, and Medium Enterprises (MSMEs) that play a vital role in the nation's economic growth.
The FCCPC's stance aligns with the government's commitment to address the root causes of food price inflation and foster a fair and competitive market environment. The forthcoming sanctions serve as a stern warning to all stakeholders that the authorities will take firm action to protect the interests of consumers and promote a thriving business landscape for MSMEs.