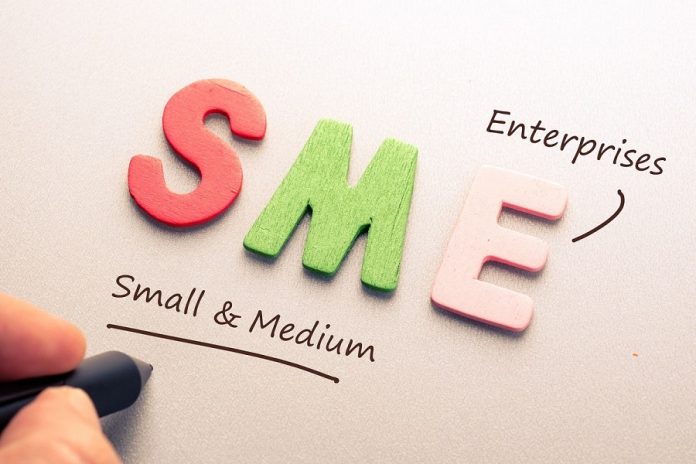 Leading global and Nigerian venture fund managers will hold a webinar to guide Nigerian Small and Medium Enterprises (SMEs) on how to use the capital market to attract safe foreign and domestic private equity investments and enable them grow their businesses.
The conference is expected to provide and share ideas on how various capital market regulators and stock exchanges in Nigeria could attract more SMEs listings on their platforms; demonstrate how international exchanges have successfully attracted SMEs for capital raising on their platforms and reinforce the ideas and strategies presented with proven examples from other climes.
It would also facilitate interactive discussions among participants in order to extract real needs and opportunities toward a new regime of non-bank and market-based financing for SMEs.
The conference titled, "Private Equity: A Bridge or An Albatross? Role of the Capital Market," scheduled to hold on November 24, is being promoted by the Hamilton and George Advisers Limited (H&G), a full-service boutique investment bank providing Proprietary Investments, Advisory and Corporate Finance to clients in Nigeria and Sub-Saharan Africa.
Other promoters of the conference include the Foothold Advisors Limited, which is a boutique financial advisory and management consulting firm that supports entrepreneurs seeking to grow sustainable businesses with strong corporate governance that would thrive for several generations and the Africa Strategy Advisers Limited that works with businesses that seek to dominate their markets and shape the future of Africa through the power of ideas, relentless enterprise and visionary capital.
Major participants in the conference are the Promoter of the Nairametrics and the CMO of Ikeja Electric, Mr. Ugodre Obi-Chukwu; President and Chief Executive Officer (CEO) of the Nick Okoye Organisation and Anabel Group, Dr. Nicky Okoye, who was also a former Executive Director the Nigerian Stock Exchange (NSE); the Managing Director/CEO of NASD, Mr. Bola Ajomale; the Chief Executive Officer of FMDQ, Mr. Bola Onadele Koko and the Divisional Head, NSE Trading Business, Mr. Jude Chiemeka.
The conference will be moderated by the Chairman of Proshare Nigeria Limited, Mr. Femi Awoyemi, while the panelists would consist of the Head, Private Capital Division at FMDQ Private Markets Limited, Mr. Yemi Osinubi; Divisional Head, NSE Listings Business, Mr. Olumide Bolumole and the Partner, Africa Strategy Advisers, Mr. Brainerd Efe Odiete, amongst others.
In addition, the Founder and Chairman Coronation Capital Limited & Africa Initiative for Governance (AIG) and Former President NSE, Mr. Aigboje Aig-Imoukhuede and the Partner, Oliver Wyman, Mr. Paul Calvey are also expected to be among the key speakers during the conference.
Some of the topics that would be handled at the conference are: 'Financing SMEs – The Nigerian Capital Market; Financing SMEs – Insights from International Capital Markets; Unlocking the Nigerian Capital Markets for SMEs: A Roadmap as well as SME Financing via Capital Markets- Challenges and Opportunities.
The panelists would answer questions on such vital topics like the requirements for listing on the exchanges for successful fund raising; issues hampering businesses from listing on the exchanges such as poor corporate governance, transparency, key man risk, corporate structure, inadequate financials, etc.; support structures in place to guide SMEs as they consider listing as well as reforms aimed at boosting investor confidence and Investor protection by the exchanges.