"Before Yellow arrived, life was much tougher. Now most in the village have solar electricity in their homes and many are accessing the internet through smartphones they pay for on a monthly subscription."
These are the comments of Chimwewe Banda, a client from Malawi who works with Yellow, a financial start-up that is proudly African and has its headquarters in Cape Town, South Africa.
Yellow builds cutting edge software to enable its sales force to serve customers in Africa, explains Ben Walwyn, Yellow's CTO and architect of Ofeefee, the company's end-to-end platform. He says, "The products that make life better for every day African households exist but getting them to people and providing affordable financing is what's needed."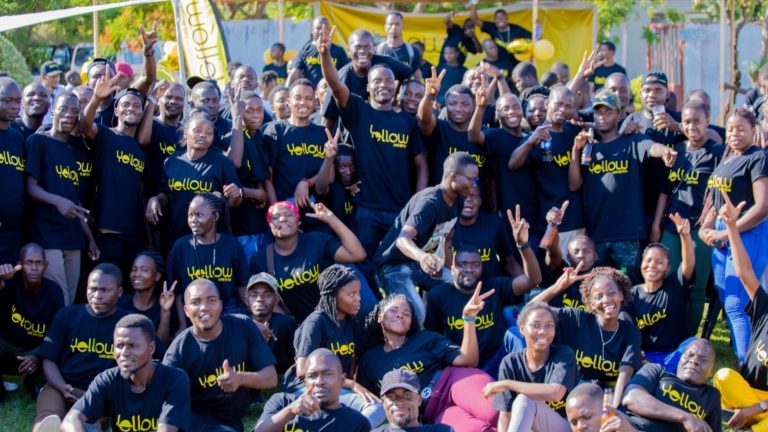 How Yellow Began Scaling
From its inception, the founders of Yellow were focused on how to demonstrate a profitable and scalable business model.
Micheal Heyink, Yellow's Chief Executive said; "In the early days, we relied on common sense and hard work, but after 12 months, the business was failing, and our plans were not working.
Almost as a last resort, we began to tinker with digital solutions in places where it had not been tried before. This changed everything."
Four years later, Yellow has provided almost 240 000 households with power for the first time. With the world's youngest and fastest-growing population, African consumers provide a fascinating customer base to serve.
Yellow thinks that everything starts with energy, but that their clients value internet-accessible devices and specialized digital services above all else. Yellow has branched out to Uganda, Rwanda, and Zambia after establishing a strong operational foundation in Malawi.
This growth comes at an exciting moment because Yellow has just finished the last step in a string of $20 million in loan transactions. Yellow has acquired a $5 million equivalent senior secured financing facility through its most recent round of investment from the Facility of Energy Inclusion's Off-Grid Energy Access Fund (FEI-OGEF), which is run by Lion's Head Global Partners Asset Management.
This enables Yellow to control its foreign exchange risk with a loan in Malawian Kwacha. Lion's Head Global Partners Asset Management has joined Triple Jump, SunFunder, and Trine in endorsing Yellow to handle its investors' funds.
Ross Thompson, Yellow's CFO, says: "We are delighted to have closed the debt facilities from our new partners that provide us with the resources to serve at least one million more people. We are now shifting our capital raise focus to our Series B equity round."
Everyone's way of life has been revolutionized by digital technology. Access to electricity and the internet is essential for opportunities in education, health care, entertainment, retail, and income generation. The key to a Better Life for Chimwewe Banda and millions of others like her is access to these services through Yellow. To reach their objective of serving 10 million households by 2030, Yellow is currently expanding its workforce of software developers, actuaries, data scientists, and managers.
As one of Africa's fastest growing tech start-ups, Yellow already employs more than 70 team members across Africa. Among others, the team is comprised of leading software developers, entrepreneurs and operations executives. For more information, email [email protected]