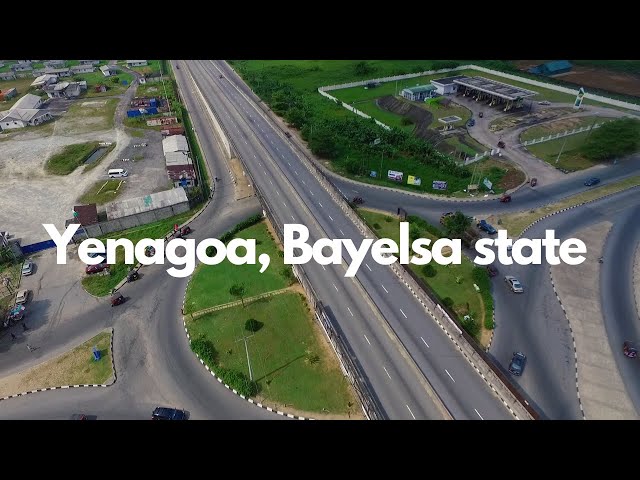 Nigeria is in the midst of a phase of increased investment in its digital industries as a result of the creation of innovation centers in the major cities. This could be crucial for a nation that wants to encourage the growth and funding of startups and innovators.
States must support the growth of innovative systems that are akin to the more mature ecosystem in Lagos State if they are to genuinely achieve more decentralized tech and startup ecosystem development.
At the moment, Lagos State is thought of as a vibrant ecosystem where anyone with an idea may easily develop it, raise some money, and start their business. What is notable, though, is that Yenagoa, in southern Nigeria, is capable of having a startup ecosystem at this level.
As of the time of this report, Yenagoa had no mapped startups in StartupBlink's database. 
The startup ecosystem in Yenagoa is fairly new and lacks a unified identity like that in Lagos. Due to the lack of documentation, many startups that are doing fantastic things are overlooked and frequently fail to succeed. But Yenagoa is a big, oil-rich city, and its startup ecosystem deserves more.
Meet the City
Yenagoa, the capital of oil-rich Bayelsa State, may quickly develop into a desirable market for startups. The city already possesses a variety of niches that are characterized by location, infrastructure quality, and sociocultural atmosphere.
Yenagoa served as the administrative center for Yenagoa LGA up until the state's inception in 1996. The small, primarily rural LGA in Rivers State's riverine region cried out for development.
Despite numerous infrastructure barriers to development, the city has succeeded in producing a number of digital initiatives.
The likes of e-Poultry, a marketplace that helps farmers and consumers buy and sell African agricultural produce; Jaania, an e-commerce platform; and  Tiny Hearts Technology, an innovative phototherapy platform, have all been able to show the tech prowess of Yenagoa City.
The Bank of Industry (BOI) recently announced the official commissioning of the Bayelsa Tech Hub and BOI-UAT Incubation Center. The Tech Hub and BOI-UAT incubation center is the manifestation of a deliberate program that the Bank of Industry is implementing towards building a dynamic and vibrant startup ecosystem in Nigeria.
Bayelsans have demonstrated strength in creating innovative value. However, the state's capital still lags far behind other powerhouses in the country.
An approach to strategy that supports growing industries or sectors would be more advantageous for Yenagoa. Startups that can innovate, expedite structural change, and lead new and emerging sectors when the economy experiences structural disruption are given priority in such a plan.
This plan emphasizes an increase in the value and number of startups in Yenagoa, which gives local business owners more opportunities to scale up. The city must create rules, regulations, and procedures that take environmental realities into account in order to foster a startup ecosystem.
Investors have not yet realized the possibilities for growth that startups in Yenagoa can provide. This is due to the fact that local and international VCs' attention has not yet been captured by startups in the city. Startups in Bayelsa have seen slow growth due to a lack of VC backing.
Access to technology that promotes business growth must be possible in addition to ensuring reliable, all-pervasive internet connectivity. To solve the challenges of conducting business in Yenagoa, the government must develop solutions that encourage growth, support buildup, allow for creative ideas, and facilitate capital availability.