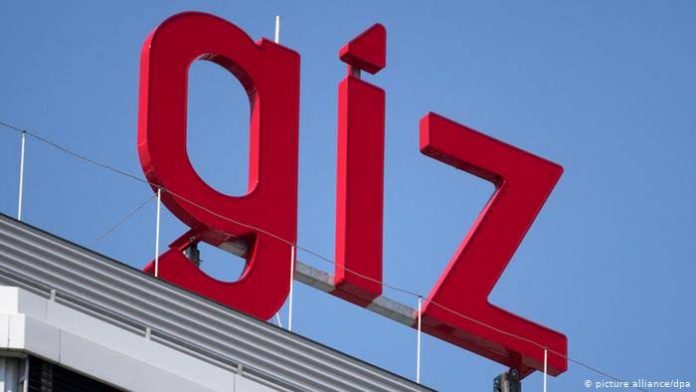 Over 3,000 secondary school pupils in Edo have reportedly received entrepreneurship training from the German development organization Deutsche Gesellschaft für Internationale Zusammenarbeit (GIZ) over the past three years.
At the Edo Student Entrepreneurship Activity Hub (SEA-Hub) Exhibition and Competition 2022, held in Benin on Wednesday, Miss Oladoyin Olawaiye, Head, Economic Education and Entrepreneurship of GIZ, revealed this.
According to Olawaiye, the students received their training through the SEA-Hub initiative, a Pro-Poor Growth and Promotion of Employment in Nigeria Programme (SEDIN) designed to lower the rate of youth unemployment in Nigeria.
"We are currently in 24 schools across the state, with plans to upscale to more schools, especially in rural areas.
"The SEA Hub journey in Edo started in 2019 and extra-curricular clubs were created in schools to help students build life-long skills and prepare them for the future," she said.
Olawaiye said that 10 schools in the state participated in the SEA-Hub exhibition and competition which was a pilot programme.
"I am pleased to see the students display innovative works and products after we had trained them on entrepreneurship skills.
"The competition serves as an opportunity for young people to be part of nation-building and to begin to re-imagine the future they deserve," she said.
The managing director of the Edo State Skills Development Agency, Mrs. Ukinebo Dare, commended the pupils for seizing the opportunity to become problem solvers at a young age, saying that it changed their lives.
In order to ensure that the entrepreneurial initiative was expanded to other schools in the state, Dare further stated that the state government will work more closely with GIZ.
Additionally, the Girls Power Initiative Coordinator, Mrs. May Ekido, stated that her group made the decision to work with GIZ to mobilize the schools that took part in the competition and training.
Ekido commended what she called the 'catch-them-young' initiative, noting: "the earlier we start grooming young children with relevant skills, the better the future will become for them.
"The students came up with innovative ideas and products which included reduction of carbon wastes in the environment, herbicides and relaxation furniture."
According to The News Agency of Nigeria, the awarding of prizes to the three winning schools, who would also represent the state in a nationwide competition, was the highlight of the occasion.
According to NAN, Edo Boys' High School came in second, followed by Anglican Girls' Grammar School, with University Preparatory Secondary School coming in first.