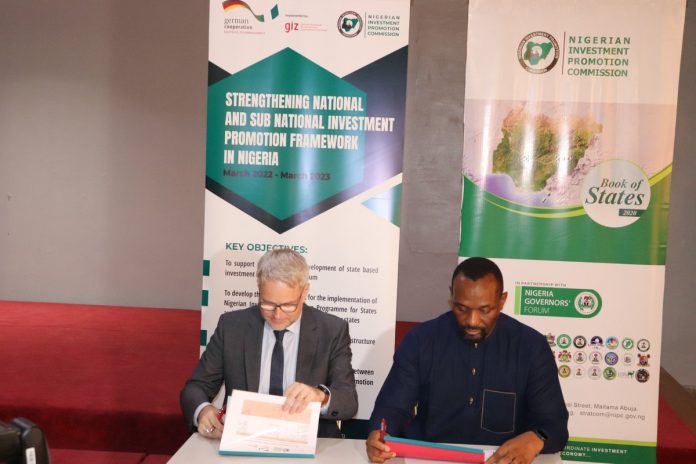 The German Agency for International Cooperation (GIZ) and the Lagos State Employment Trust Fund (LSETF) on Wednesday opened a Business Entry Guide to help Micro, Small and Medium Enterprises (MSMEs).
The maiden edition for the combined poultry, fashion, and plastic waste recycling industries took place in Lagos in collaboration with the FATE Foundation.
Some advantages of the business guide were noted by Mr. Akinropo Omoware, Head Policy Strategy and Component, GIZ-SEDIN.
According to him, MSMEs must expand in order to address the difficulties with the unemployment rate.
Despite the fact that they do produce jobs, large corporations, according to Omoware, do not create as many as all MSMEs combined.
"We need to invest in these smaller companies to tackle the issue of unemployment.
"This event is an idea of the LSETF and channeled towards reducing entry barriers for those who want to start a business. A guide is needed to come into a business; you know when you are out of school, there is no job and you want to start a business. A guide is very important.
"Also for existing business, you will always need additional information to stay in business. There are other sectors, but the focus now is on the plastic waste recycling, poultry and fashion," he said.
According to Ms. Sheila Ojei, Director Strategy, Funding and Stakeholder Management, LSETF, MSMEs are creating jobs if they are able to hire staff and receive funding.
She continued by saying that the introduction of the Business Entry Guide was crucial because businesses needed to be informed of the laws and regulations they needed to abide by.
"Complying with the important laws and policies is important for entrepreneurs. This is one of the reasons why we are here today.
"Entrepreneurs need to be sensitised on the important regulations guiding their businesses.
"With the guide, we have saved you some days and hours which you would have spent on the internet learning how to go about starting your business.
"We hope more entrepreneurs will get information with this, create more business and solve the problem of unemployment in Lagos and Nigeria at large." she said.
The business handbook, according to Mr. Ibrahim Odumboni, managing director of the Lagos State Waste Management Authority (LAWMA), will assist people working in the unorganized sector in understanding why they should collaborate.
Odumboni stated that LAWMA was prepared to collaborate with interested parties and added that persons in the informal sector should be distinguished from criminals.
Only criminals, he claimed, would take items from rubbish and leave them at the next bus stop for the waste management authority to pick up and pack.
"A recycler is not a scavenger that extracts what he needs from the waste and still thrashes it elsewhere. We don't need that negative energy in the system." he said.
Many young people would profit from the business handbook, according to Mrs. Adenike Adeyemi, Executive Director of the Fate Foundation, hence it must be distributed in higher educational institutions.
"This business guide will be circulated through promotions and publicity. It is presently an E-Book and it is on the GIZ, LSETF and the FATE Foundation websites. We are also looking forward to feedbacks on how it can be improved".