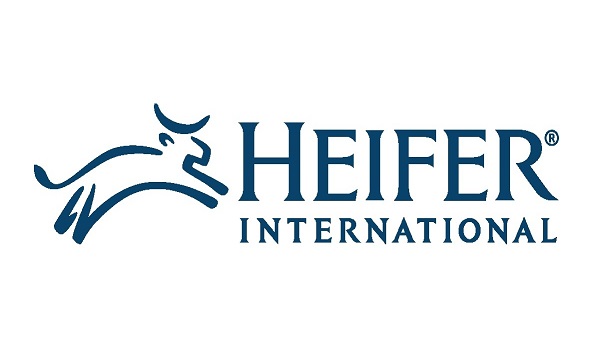 Agribusiness titan, Heifer International has spent $1 billion to build agricultural capacity and resilience throughout Africa, according to Yusuf Idris, the country manager.
He announced this yesterday in Lagos at the beginning of the AYuTe Africa Challenge, an Africa Tech Challenge.
Heifer International's AYuTe Africa Challenge is an agritech competition for young business owners.
According to Idris, the goal was to eradicate hunger in 39 million homes worldwide.
He stated that the goal is to reach 10 million households in Nigeria by 2030.
He said the group was committed to supporting innovative startups that reduce food insecurity and promote strategies to increase food production, processing, and the development of market connections.
He said the organisation created the AYuTe Africa Challenge last year, to award cash grants annually to the most talented young agritech innovators across Africa.
The Challenge will grant startups up to $1.5 million and they will also receive technical assistance to rapidly expand their activities.
He said the organisation has invested additional $3.5 million in funding for its tractor financing initiative in Africa to speed up the pace of agricultural development on the continent.
He claimed that in order to hasten the pace of agricultural growth on the continent, the organization has spent an additional $3.5 million in funding for their tractor financing effort in Africa.
The funding came after Hello Tractor launched its ground-breaking Pay-As-You-Go (PAYG) Tractor financing for agribusiness owners in Nigeria with $1 million. The organization now has $4.5 million invested in catalytic finance for tractor financing in Africa.
He claims that Heifer International's additional $3.5 million investment in its Tractors for Africa (T4A) project has enabled it to finance an additional 75 tractors in Nigeria, Kenya, and Uganda.
He claimed that its "Pay-As-You-Go (PAYG) Tractor Financing for Increased Agricultural Productivity in Nigeria" initiative had made it possible for Abuja and the states of Nasarawa and Enugu to purchase tractors.
Additionally, he claimed that thanks to the highly popular Hello Tractor leasing platform, thousands of smallholder farmers would now have access to tractors through these purchases.
With millions of farmers, agriculture is still one of the country's most vital industries, according to Lagos Agriculture Commissioner Ms. Abisola Olusanya.
According to Ms. Olusanya, the government is in favor of fostering a thriving startup environment that will aid in the modernization of the agricultural industry.
She emphasized the value of involving young people in the sector's efforts to find answers to its problems.
She said that by encouraging youth entrepreneurship in agriculture, the government is maintaining the sector's health and guaranteeing a robust food supply chain.
To support this, she said Lagos, through its programs, gives young people agricultural experience that could lead to a job in the field. She claimed that encouraging the next generation of farmers was the key objective.